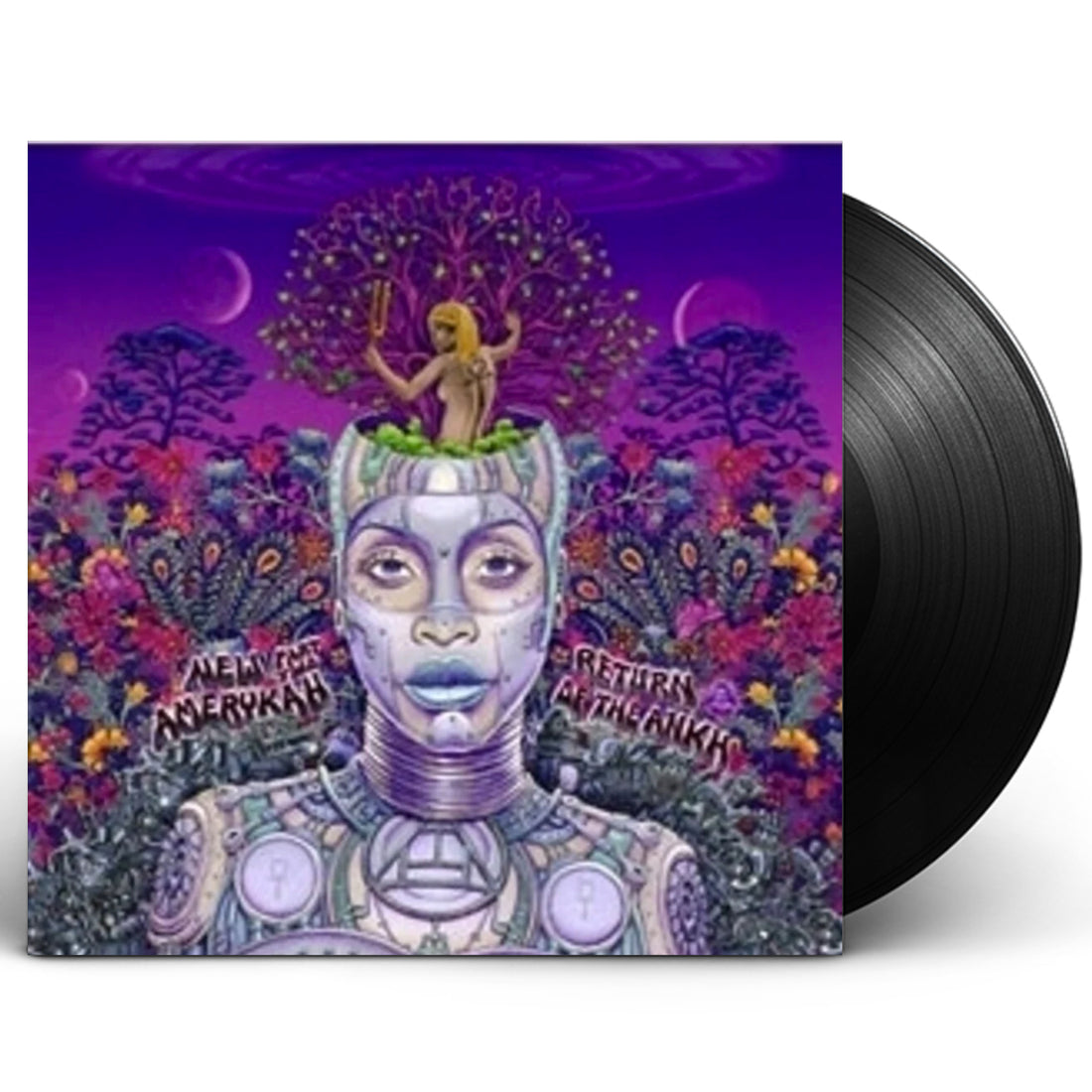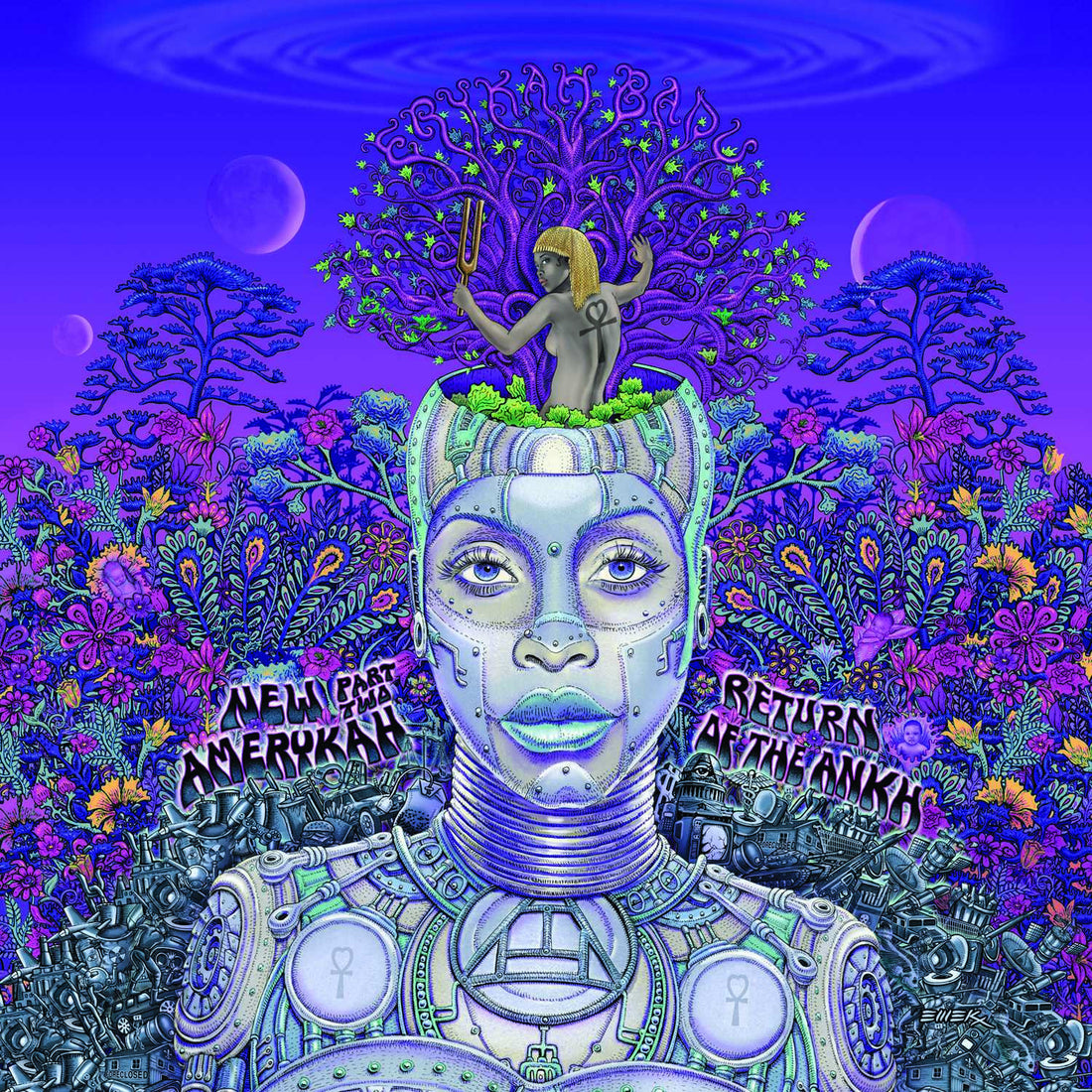 Notify Me When Available
2010 release, the fifth studio album from Erykah Badu. In contrast to "New Amerykah Part One (4th World War)", which was digitally produced and political in tone, "New Amerykah Part Two: Return of the Ankh" features lush live instrumentation and taps into Badu's emotional side by thematically focusing on romance and relationships. "We used a lot of analog instruments...harps, strings, drums, piano, and even a Theremin, to give the album that sonic feel," says Badu. "There's a strong undercurrent of bottom, a rumbling to these songs that feels good to me. It feels like a hug."
Co-producers include J Dilla, Mdalib, 9th Wonder, James Poyser, Shafiq Husayn, Ta'Raach, Mike Chav, Karriem Riggins, and Georgia Anne Muldrow.
TRACKLIST
A1 20 Feet Tall 3:25
A2 Window Seat 4:50
A3 Agitation 1:33
B1 Turn Me Away (Get MuNNY) 5:26
B2 Gone Baby, Don't Be Long 4:54
B3 Umm Hmm 3:52
C1 Love 3:36
C2 You Loving Me (Session) 0:55Dill
C3 Fall In Love (Your Funeral) 4:30Blue Note (Universal)
D1 Strawberry Incense 3:25
D2 Out My Mind, Just In Time 10:21
We offer hassle-free returns for products in their original condition within 14 days of receipt. Orders are processed within 2-3 business days, and delivery times vary by location, ranging from 3-10 days for domestic orders and 7 days to 4 weeks for international orders. For any questions, please contact our customer service team or see our Returns & Shipping FAQ's