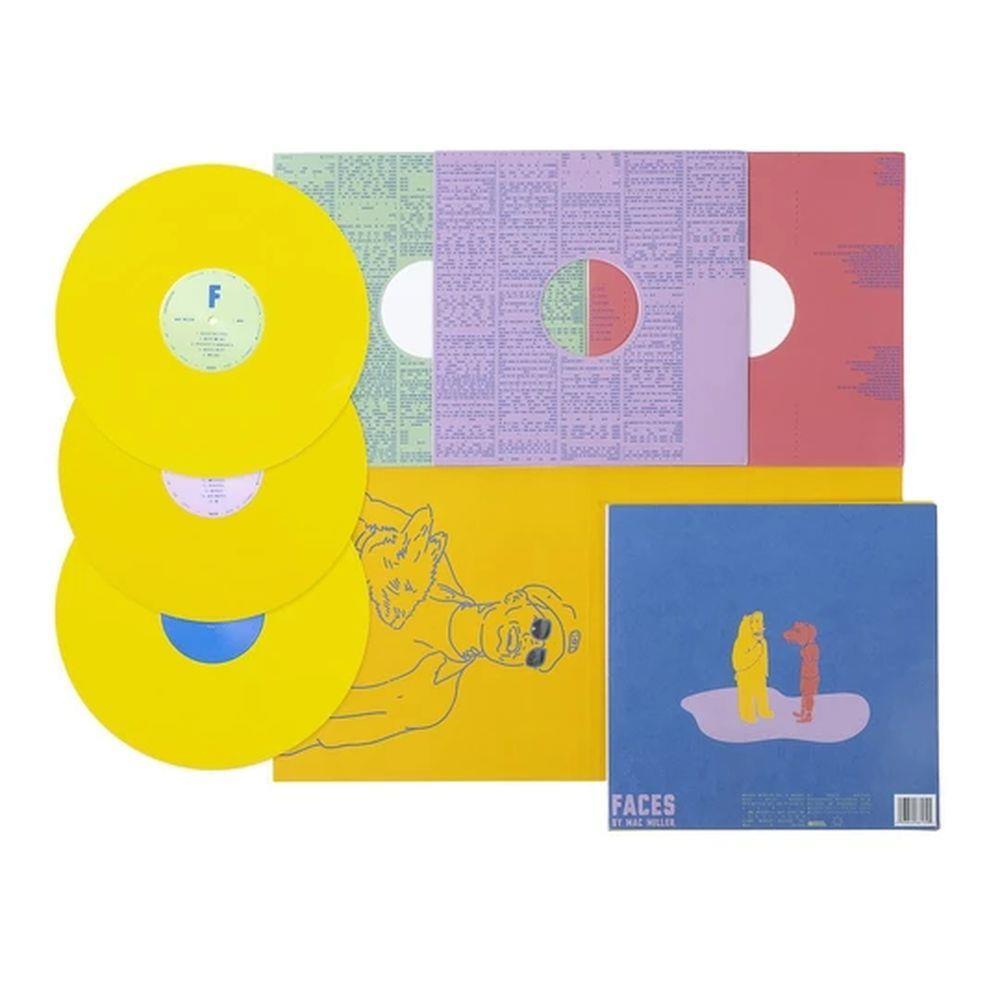 The official release of 'Faces' will be launching with 'Colors & Shapes', which has an absolutely STUNNING accompanying visual.

Mac Miller had two songs on this year's triple j Hottest 100 – coming in at #23 and #24 with 'Good News' and 'Blue World' respectively.

Faces was a mixtape Mac released for free in May 2014, but has never been released commercially.
TRACKLIST
Side 1 : Inside Outside
1. Inside Outside
2. Here We Go
3. Friends - Featuring Û Schoolboy Q
4. Angel Dust - Featuring Û King Ralph Of Malibu
5. Malibu
6. What Do You Do - Featuring Û Sir Michael Rocks

Side 2 : It Just Doesn't Matter
1. It Just Doesn't Matter
2. Therapy
3. Polo Jeans - Featuring Û Ab-soul, Earl Sweatshirt
4. Happy Birthday
5. Wedding
6. Funeral

Side 3 : Diablo
1. Diablo
2. Ave Maria
3. 55 - Featuring Û Thundercat
4. San Francisco
5. Colors And Shapes
6. Insomniak - Featuring Û Rick Ross

Side 4 : Uber - Featuring Û Mike Jones
1. Uber - Featuring Û Mike Jones
2. Rain - Featuring Û Vince Staples
3. Apparition
4. Thumbalina From The Block
5. New Faces - Featuring Û Da$h, Earl Sweatshirt
6. Grand Finale

We offer hassle-free returns for products in their original condition within 14 days of receipt. Orders are processed within 2-3 business days, and delivery times vary by location, ranging from 3-10 days for domestic orders and 7 days to 4 weeks for international orders. For any questions, please contact our customer service team or see our Returns & Shipping FAQ's