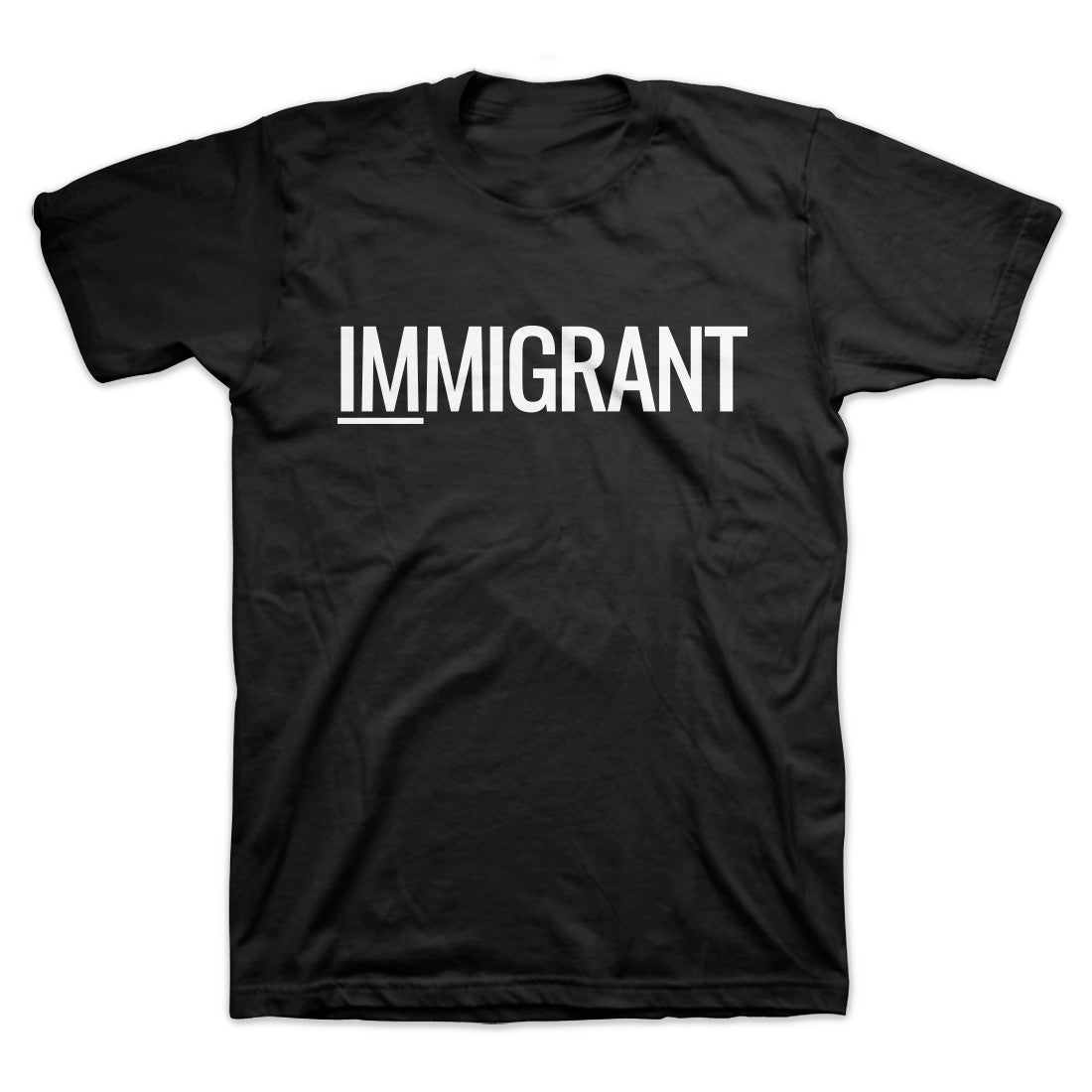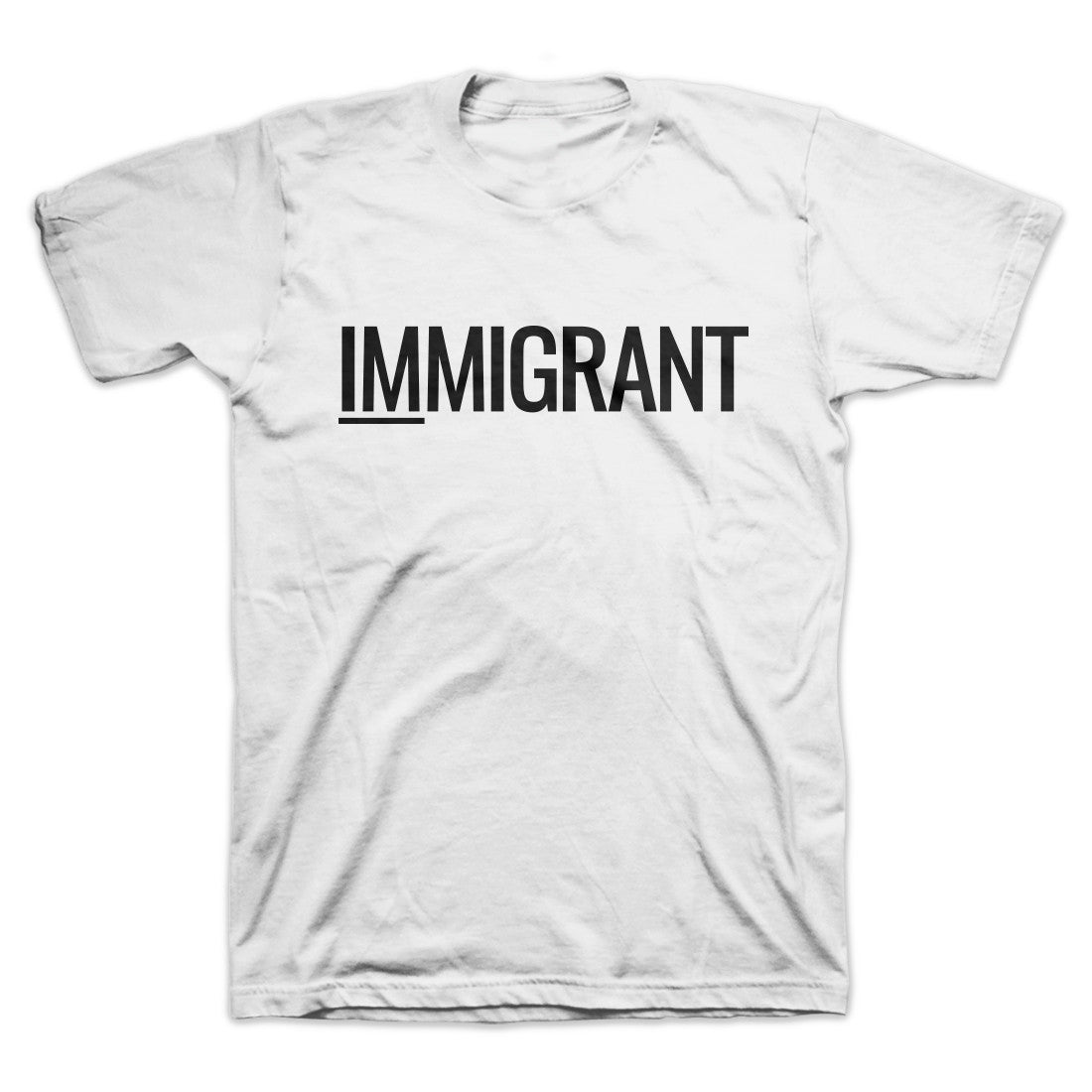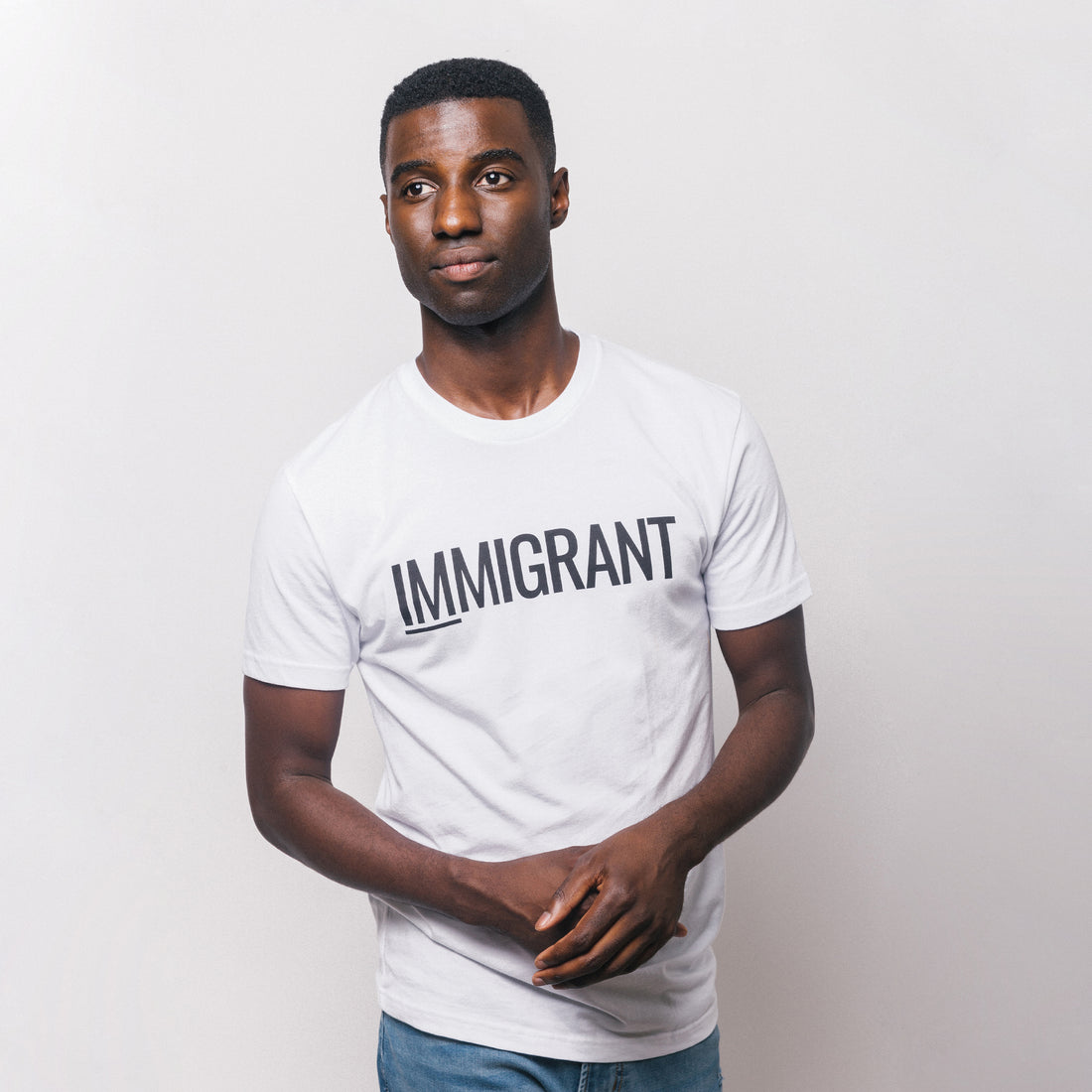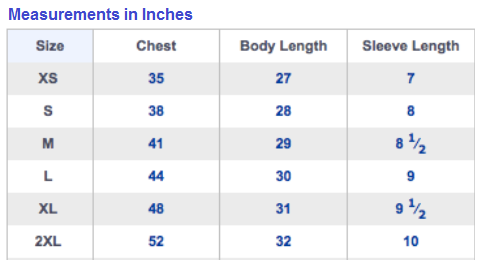 Get your very own "IMMIGRANT" T-shirt from the OkayAfrica shop.
In Donald Trump's first week as president he's come down hard on immigration. And while the border wall and Syrian refugees dominate the headlines, we can't help but notice that a LOT of the people impacted are black.
By now you've heard all about Donald Trump's executive order to temporarily ban Muslims entering the U.S. from seven predominantly Muslim countries. This ban doesn't just affect Syrians refugees, but many other groups of immigrants, including Libya, Sudan and Somalia.
It is important to show our support for the immigrants that add to America's diversity. According to BAJI nearly 30 percent of all refugees come from African countries. 
If you have questions or concerns, you can call the Black Alliance for Just Immigration Resource Line at 718-483-8665.
Size Chart: see last image
We offer hassle-free returns for products in their original condition within 14 days of receipt. Orders are processed within 2-3 business days, and delivery times vary by location, ranging from 3-10 days for domestic orders and 7 days to 4 weeks for international orders. For any questions, please contact our customer service team or see our Returns & Shipping FAQ's