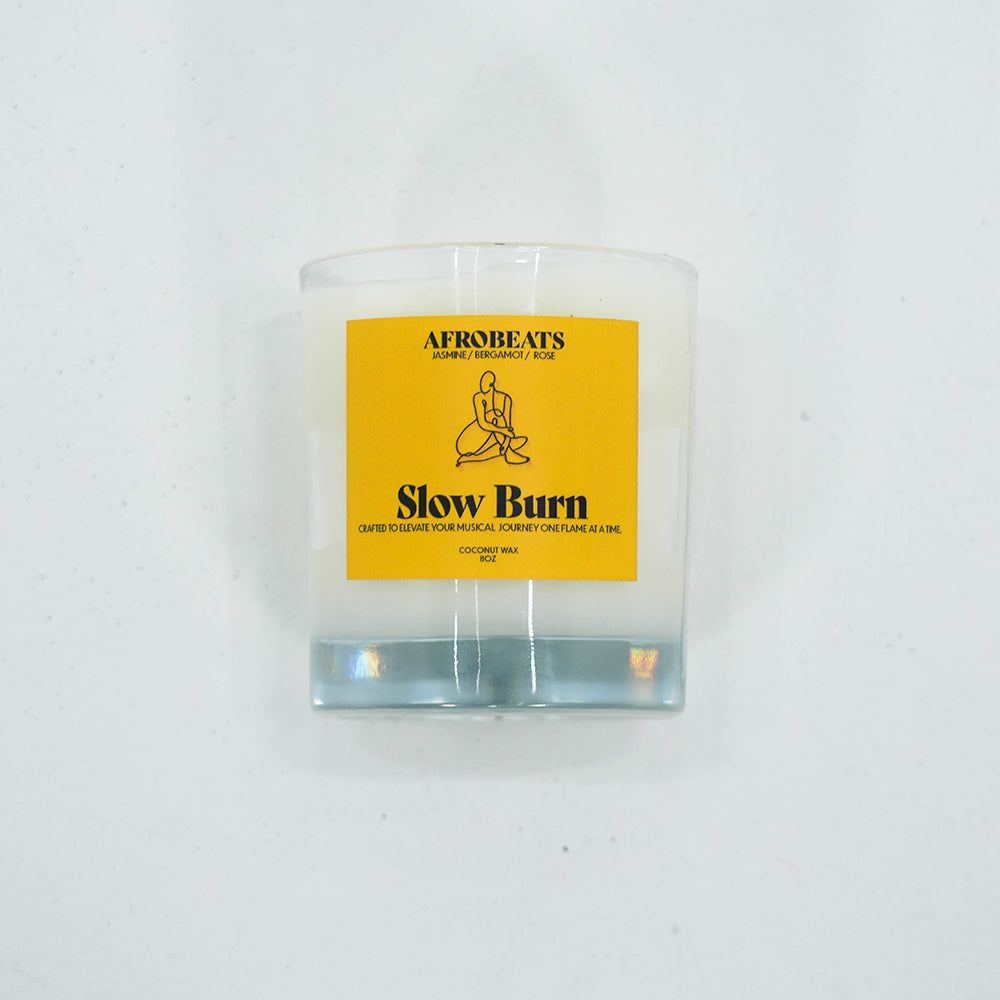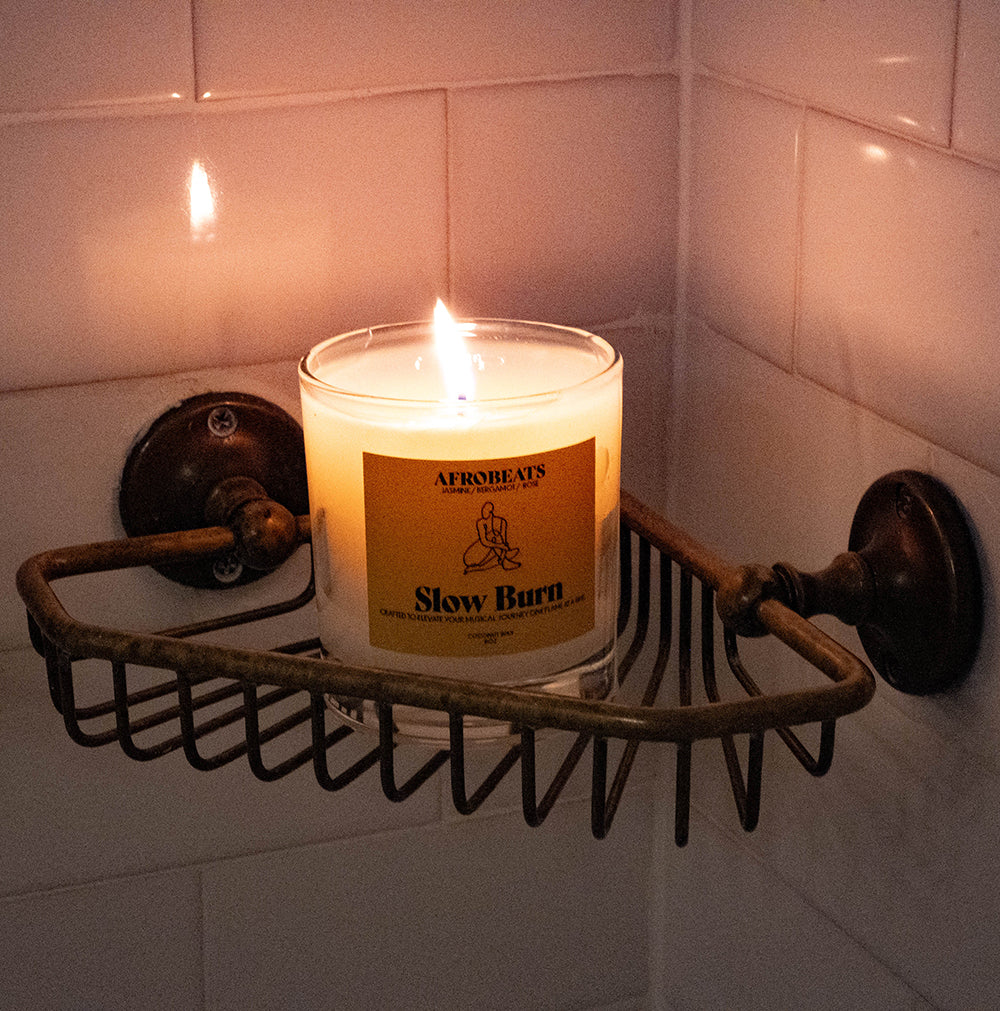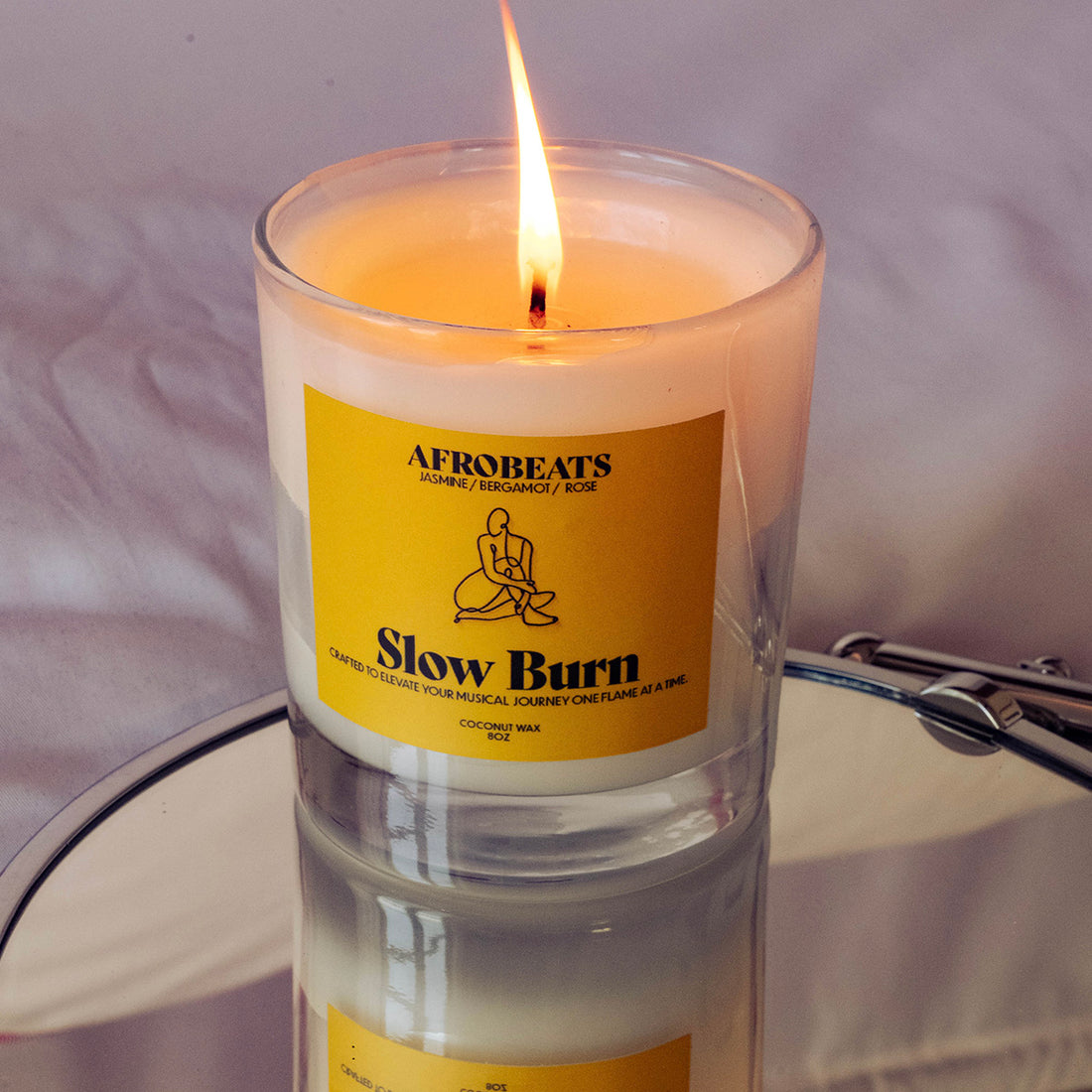 Notify Me When Available
Immerse yourself in the vibrant rhythm with our Afrobeats-inspired candle. Crafted with the harmonious blend of jasmine, bergamot, and a fusion of rosewater, woods, and ylang-ylang to enhance the energy of the music. This 8oz candle is 100% coconut wax and offers an extended burn of up to 40 hours; we recommend 60 minutes per session.
Size: 8 oz / 227 grams
Height: 3.5 inches
Burn Time: Up to 40 Hours
We offer hassle-free returns for products in their original condition within 14 days of receipt. Orders are processed within 2-3 business days, and delivery times vary by location, ranging from 3-10 days for domestic orders and 7 days to 4 weeks for international orders. For any questions, please contact our customer service team or see our Returns & Shipping FAQ's
SLOW BURN
Simulate Your Senses
Slow Burn candles were created by scientists and music fans to make memories deeper and music sound better. Put on your favorite record and burn one today to listen like the pros do.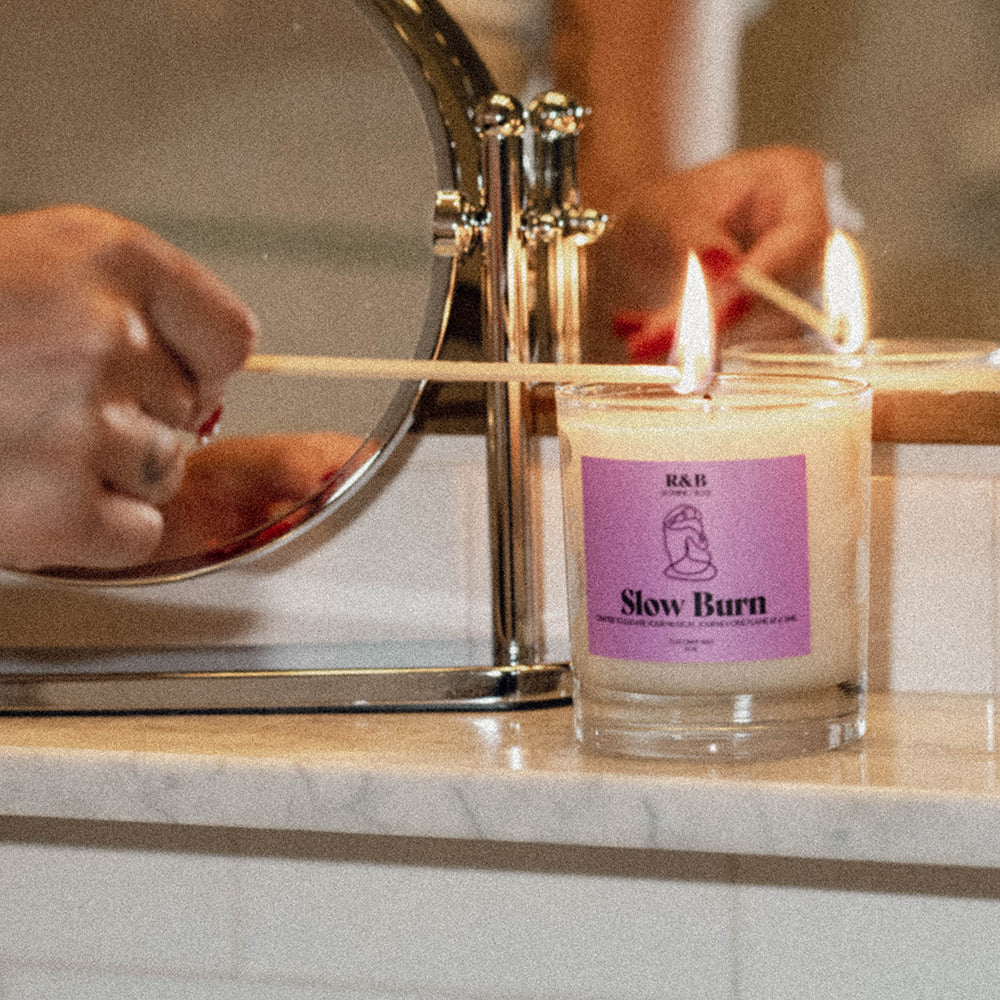 Memorable Experiences
The brain stores smell and emotion together as a single memory. Slow Burn candles, meticulously crafted by scientists, aim to optimize your music listening experience and create unforgettable memories.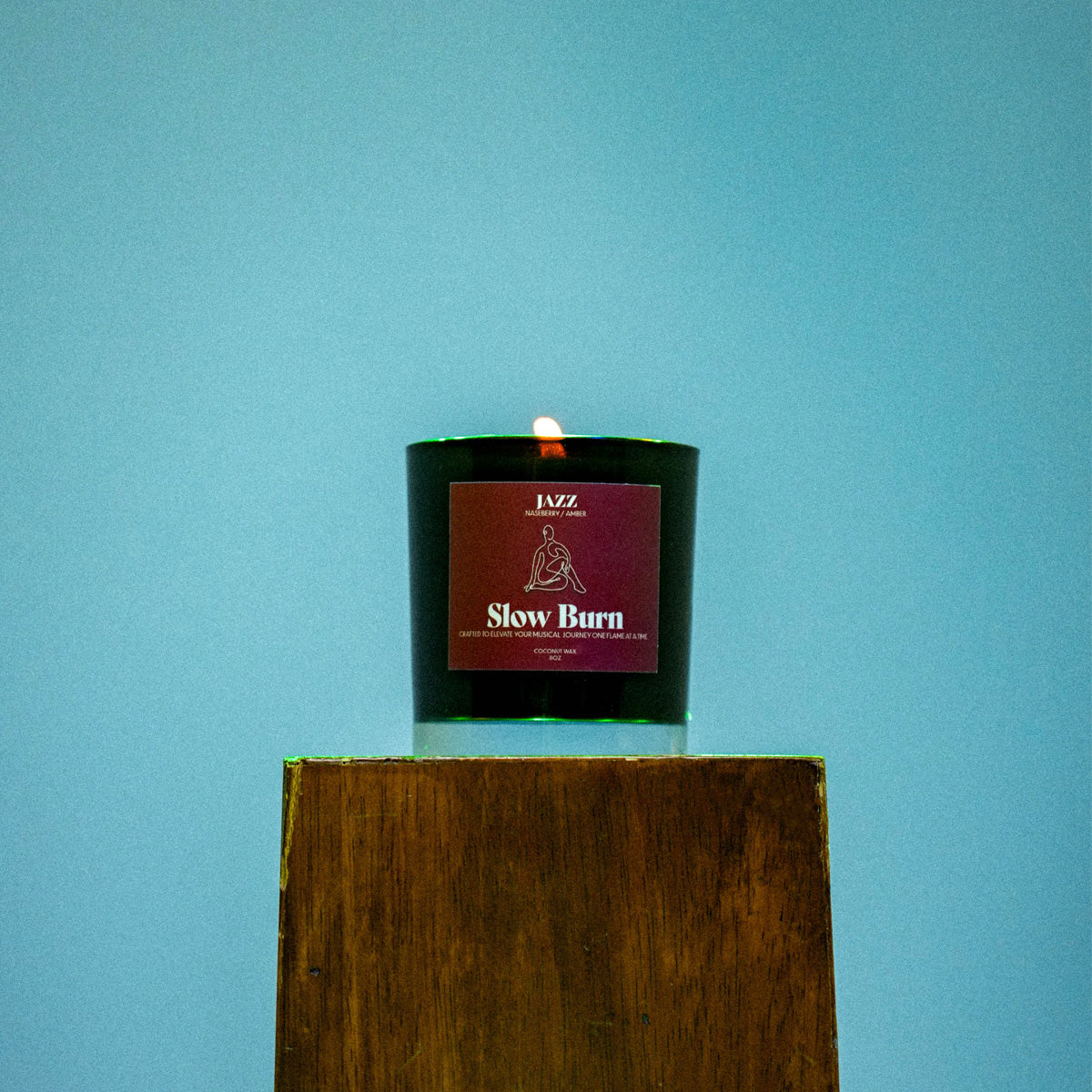 Meticulously Crafted
Experience the perfect gift for the music aficionado in your life. Slow Burn candles are meticulously crafted for professional listening sessions (music industry events) and now offered worldwide.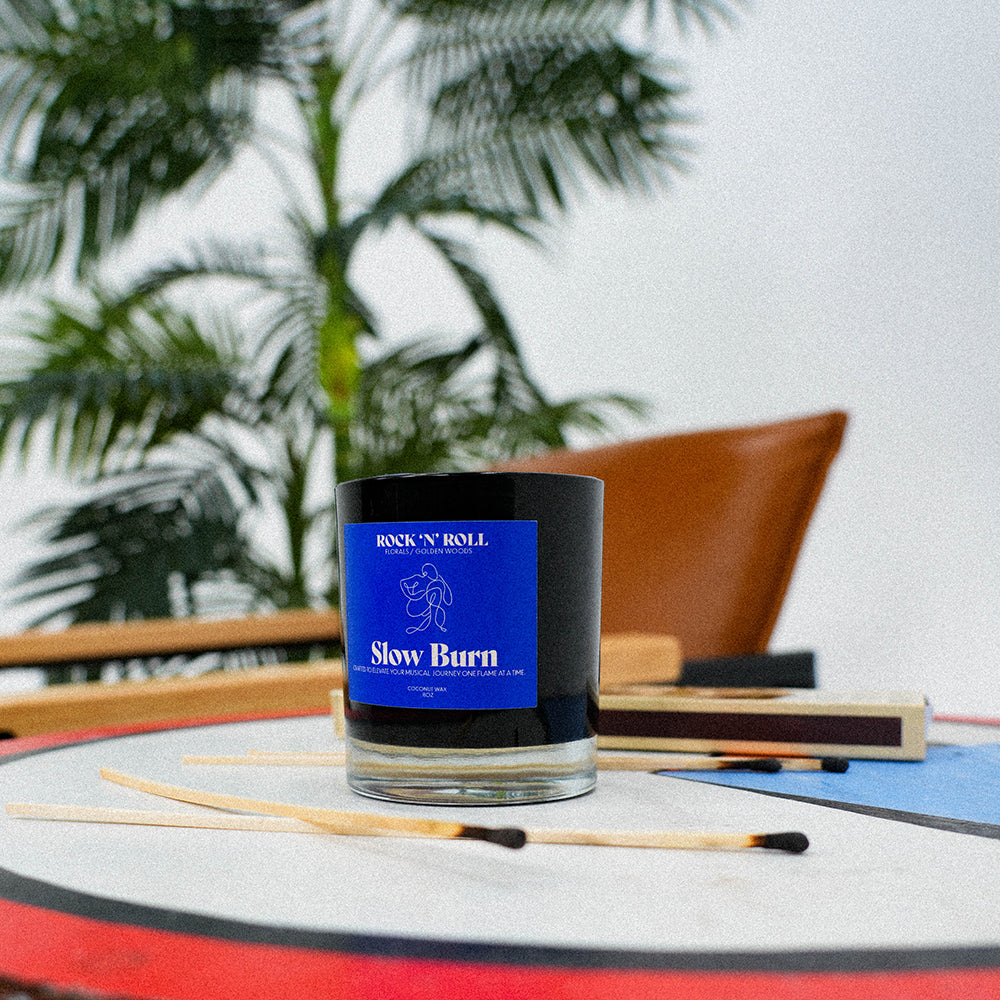 Paired Perfectly with Your Genre
The fragrance in each candle is carefully crafted to enhance the enjoyment of listening to various music genres. This long-lasting candle will burn for up to 40 hours, guaranteeing a top-notch experience.