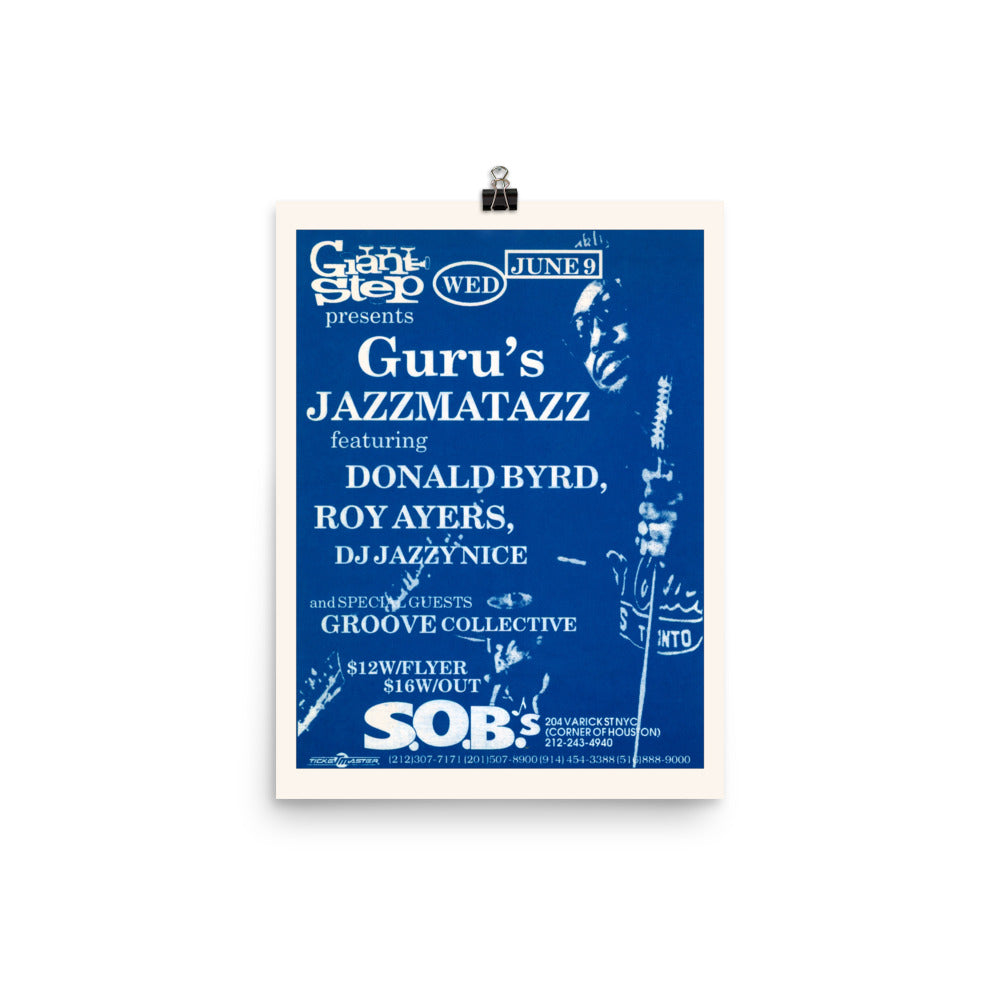 This poster, measuring 12" x 16", from Guru's Jazzamatazz show featuring the legends Donald Byrd and Roys Ayers at SOB's in June 1993. Guru's DJ for Jazzamatazz was Giant Step resident Jazzy Nice and the opening act that evening was Giant Step' Groove Collective. Giant Step had a long relationship with Guru starting with his Gang Starr days and Giant Step burgeoning scene was a big influence on him. We did five shows with Jazzamatazz this poster was the second.
Please note that Giant Step posters will ship separately from other items in Okayshop.
For more posters from the Giant Sep vault, visit 
www.giantstep.net/posters
.
This poster has a partly glossy, partly matte finish and it'll add a touch of sophistication to any room.
• 10 mil (0.25 mm) thick
• Slightly glossy
• Fingerprint resistant
We offer hassle-free returns for products in their original condition within 14 days of receipt. Orders are processed within 2-3 business days, and delivery times vary by location, ranging from 3-10 days for domestic orders and 7 days to 4 weeks for international orders. For any questions, please contact our customer service team or see our Returns & Shipping FAQ's