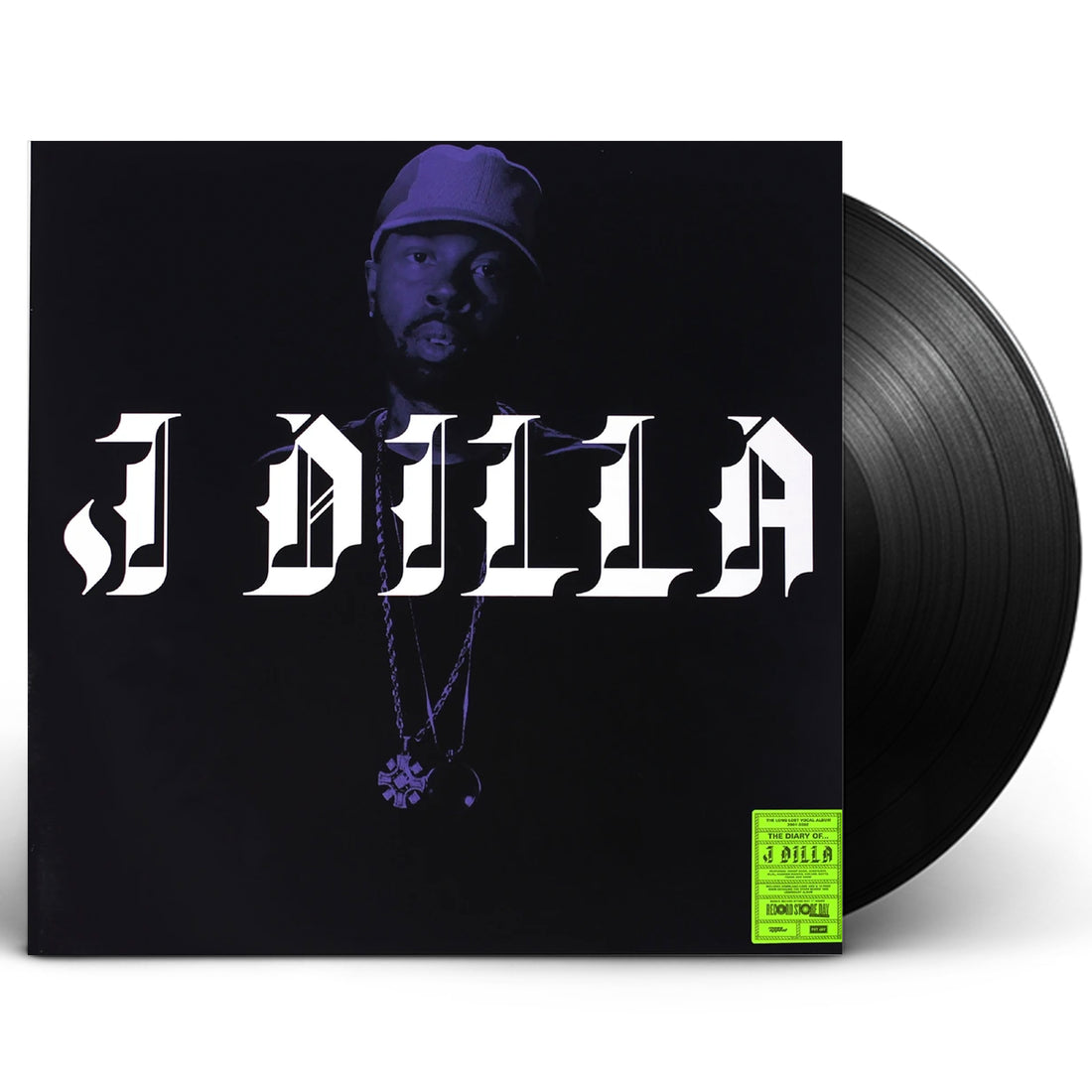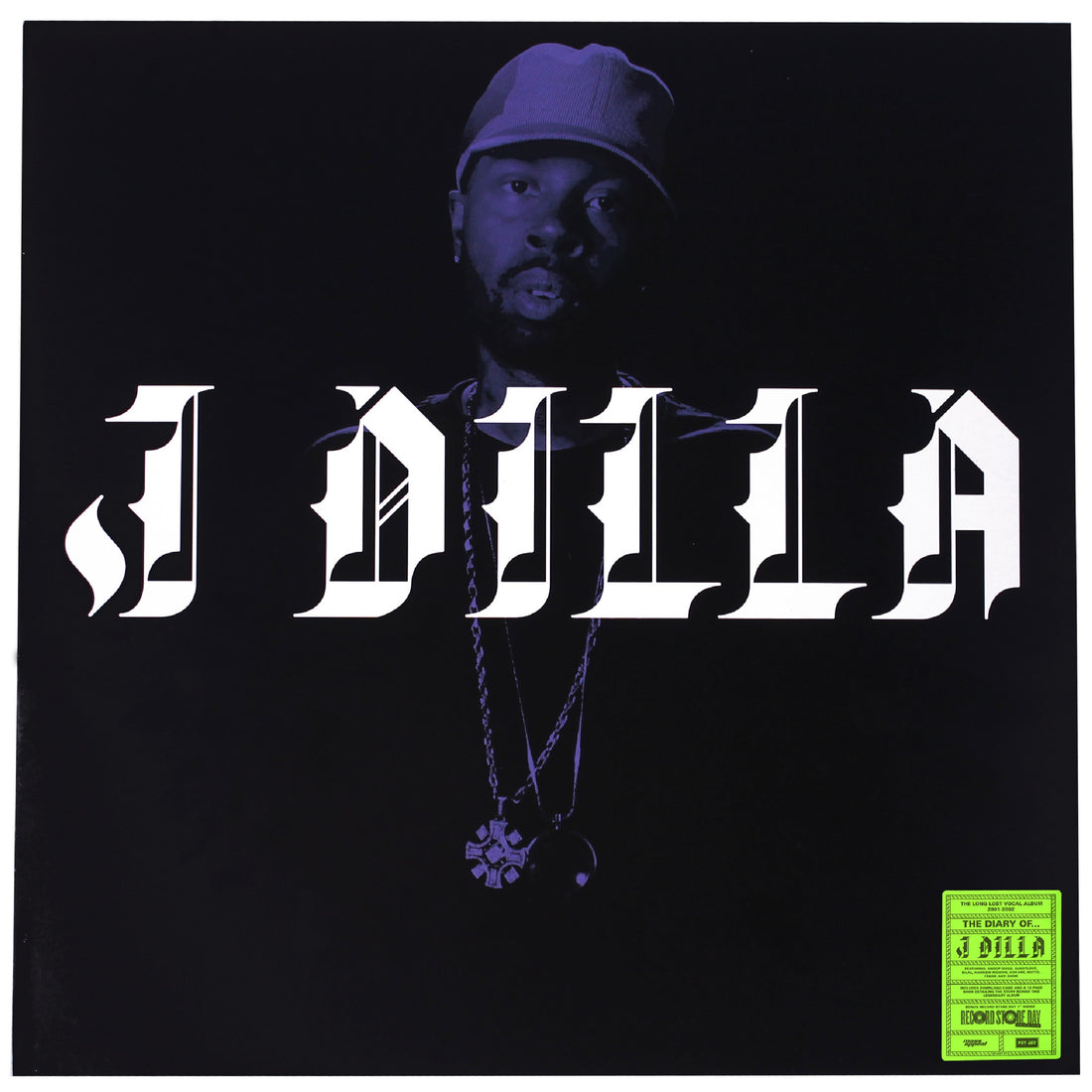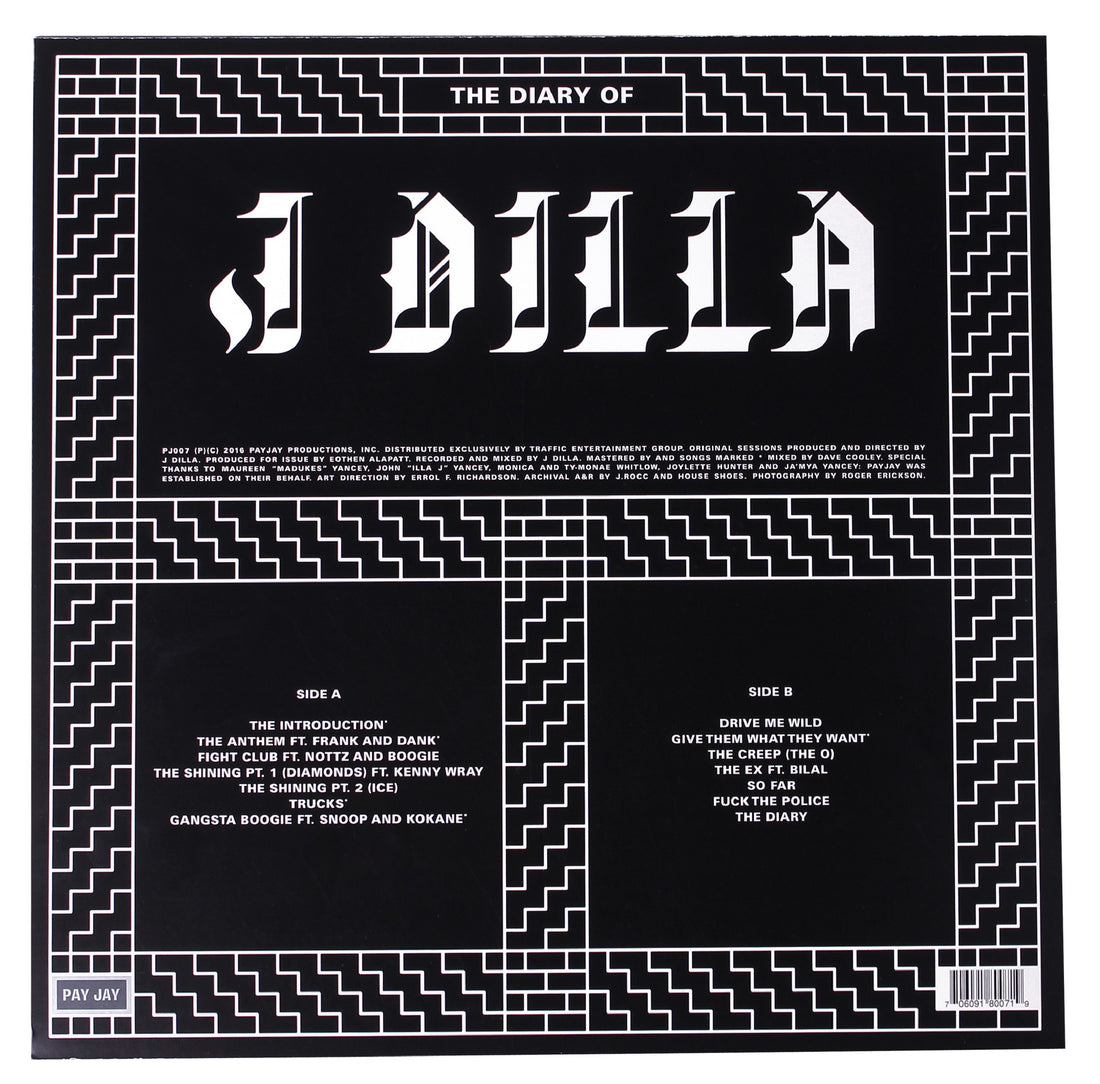 The previously unreleased J Dilla full-length is finally available.
PayJay Productions, Inc. was the company James Dewitt "J Dilla" Yancey founded in 2001 to house his production company and his publishing company.  
The Estate of James Yancey has revived PayJay as a functioning imprint, and announced the release of J Dilla's long lost vocal album, The Diary. The tracks come straight from multi-track masters found on 2-inch tape shortly after Dilla's passing in 2006. Many were mixed by Dilla himself. Those that weren't have been mixed by engineer Dave Cooley, who worked extensively with Dilla during his years in Los Angeles. Using Dilla's original demo mixes as his guide, Cooley attempted to finalize Dilla's vision for these tracks, while keeping all of the elements that Dilla had in place in his original demos present.
The Diary is an album of vocal performances recorded between in the early 2000s over production by the likes of Madlib, Pete Rock, Nottz, House Shoes, Karriem Riggins and others.
Tracklist
A1. The Introduction
A2. The Anthem (feat. Frank & Dank)
A3. Fight Club (feat. Nottz & Boogie)
A4. The Shining Pt. 1 (Diamonds) (feat. Kenny Wray)
A5. The Shining Pt. 2 (Ice)
A6. Trucks
A7. Gangsta Boogie (feat. Snoop Dogg & Kokane)
B1. Drive Me Wild
B2. Give Them What They Want
B3. The Creep (The O)
B4. The Ex (feat. Bilal)
B5. So Far
B6. Fuck The Police 
B7. The Diary 
We offer hassle-free returns for products in their original condition within 14 days of receipt. Orders are processed within 2-3 business days, and delivery times vary by location, ranging from 3-10 days for domestic orders and 7 days to 4 weeks for international orders. For any questions, please contact our customer service team or see our Returns & Shipping FAQ's