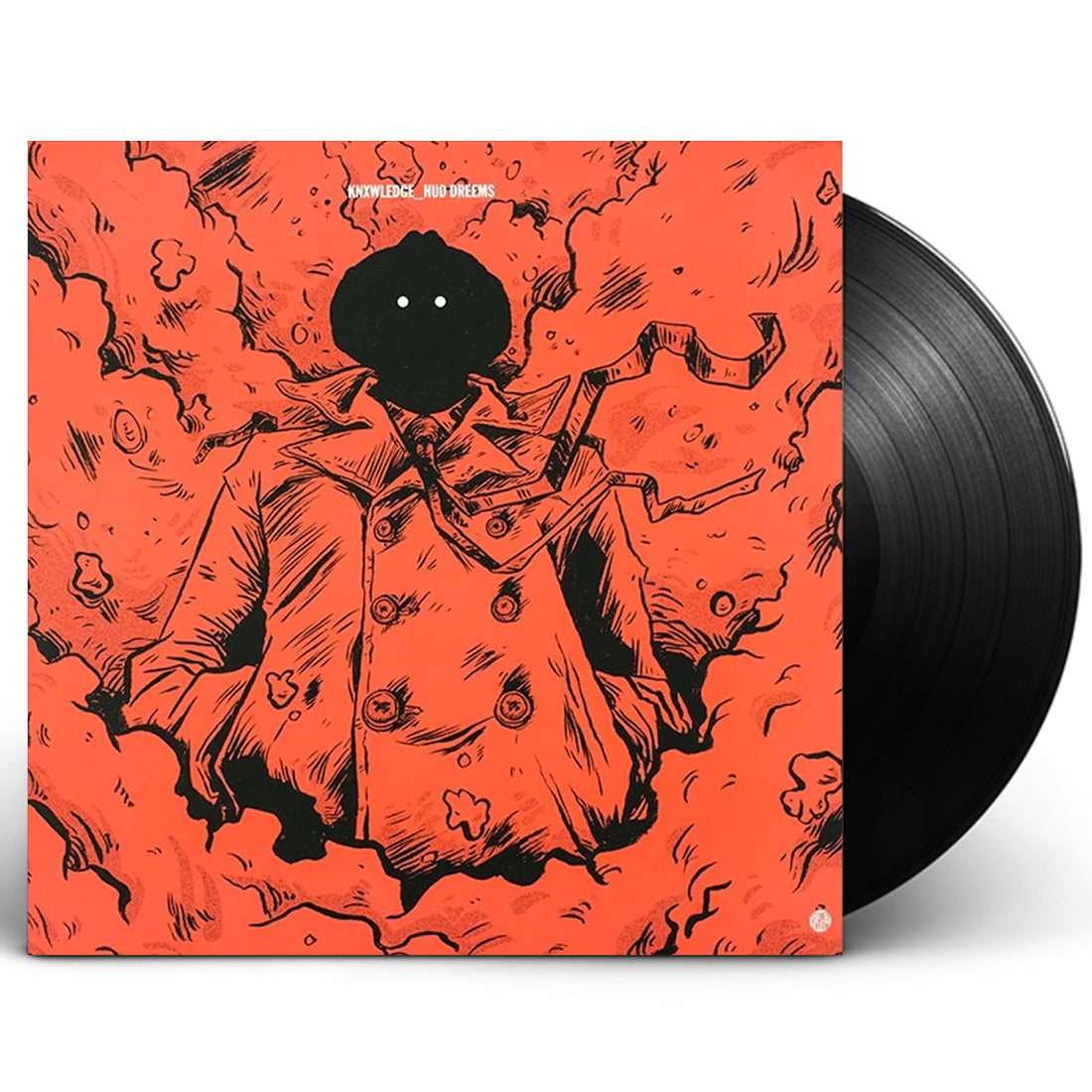 Notify Me When Available
Knxwledge (pronounced 'knowledge') is a 26 year old, Los Angeles based beat maker making his debut on Stones Throw, May 5, 2015, with the album Hud Dreems - 26 tracks of instrumental hip-hop.
Standing out in a sea of producers rising from the L.A. beat scene, the prolific artist and record collector produces his sound by creating a pastiche of soul, jazz and hip-hop that melts together in a style uniquely his own. He has produced for hip-hop powerhouse Kendrick Lamar on To Pimp a Butterfly, for Joey Badass on 1999, and has released dozens of remix and beat tape collections on his Bandcamp. He calls these his 'light work.'
Knx has found a home on Stones Throw's roster, working closely with Mndsgn and with Anderson Paak in an R&B/hip-hop collaboration as NxWorries, whose debut album will be released later this year.
Tracklist


TRACKLIST
A1: Kometostai Aintreallynootherwaytoputitro
A2: Time&Tide
A3: Tkekareofit
A4: Mylife
A5: Shuremng
A6: Noflowrs(Instrw)
A7: Dntfall
A8: Frmnowhere
A9: Thtroll
A10: Letuleave (Geekdop)

B1: Onlijournitro
B2: Thtbodi
B3: Bodies (Totw)
B4: Behindme
B5: Faraway
B6: Flyinglizrds
B7: Mydesire(Fortwin) (Vanuys)
B8: Trsh
B9: Jstowee

C1: Nvrending
C2: Stilluhme
C3: Aintitovr
C4: Demskreets Fekts
C5: Beleeveibne
C6: Rightaftr (Thk)
C7: Okaiokai

D1: Track 27
D2: Track 28
D3: Track 29

We offer hassle-free returns for products in their original condition within 14 days of receipt. Orders are processed within 2-3 business days, and delivery times vary by location, ranging from 3-10 days for domestic orders and 7 days to 4 weeks for international orders. For any questions, please contact our customer service team or see our Returns & Shipping FAQ's