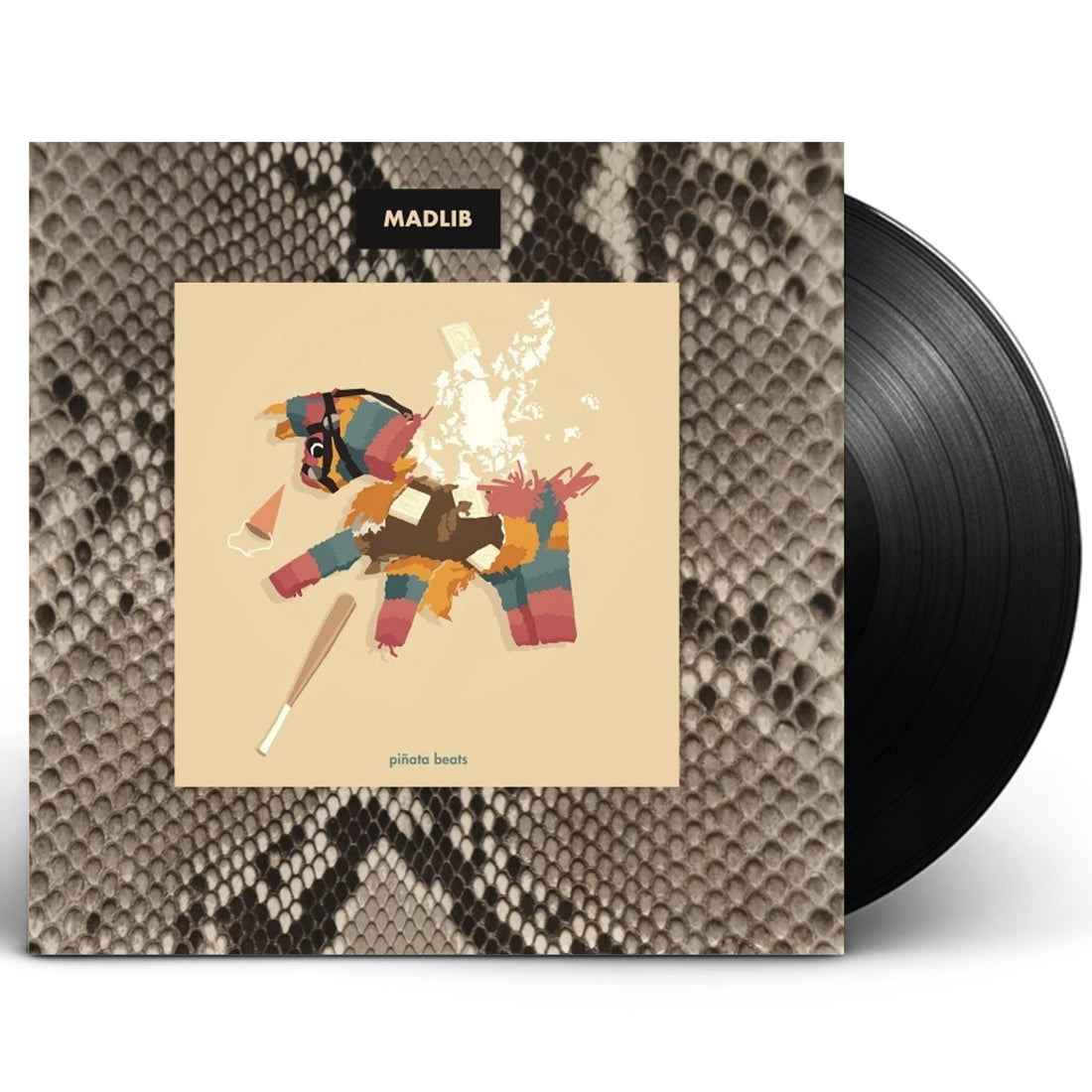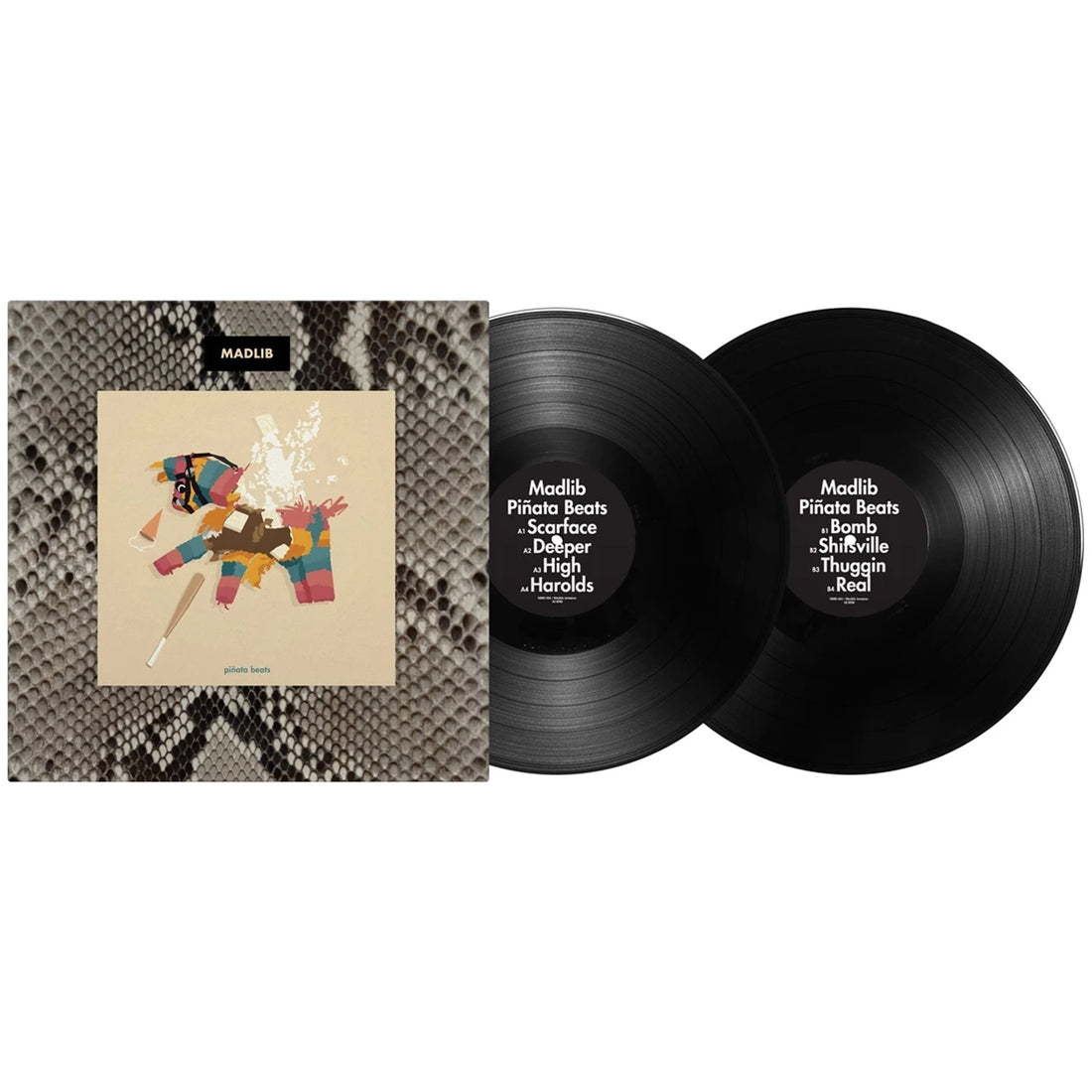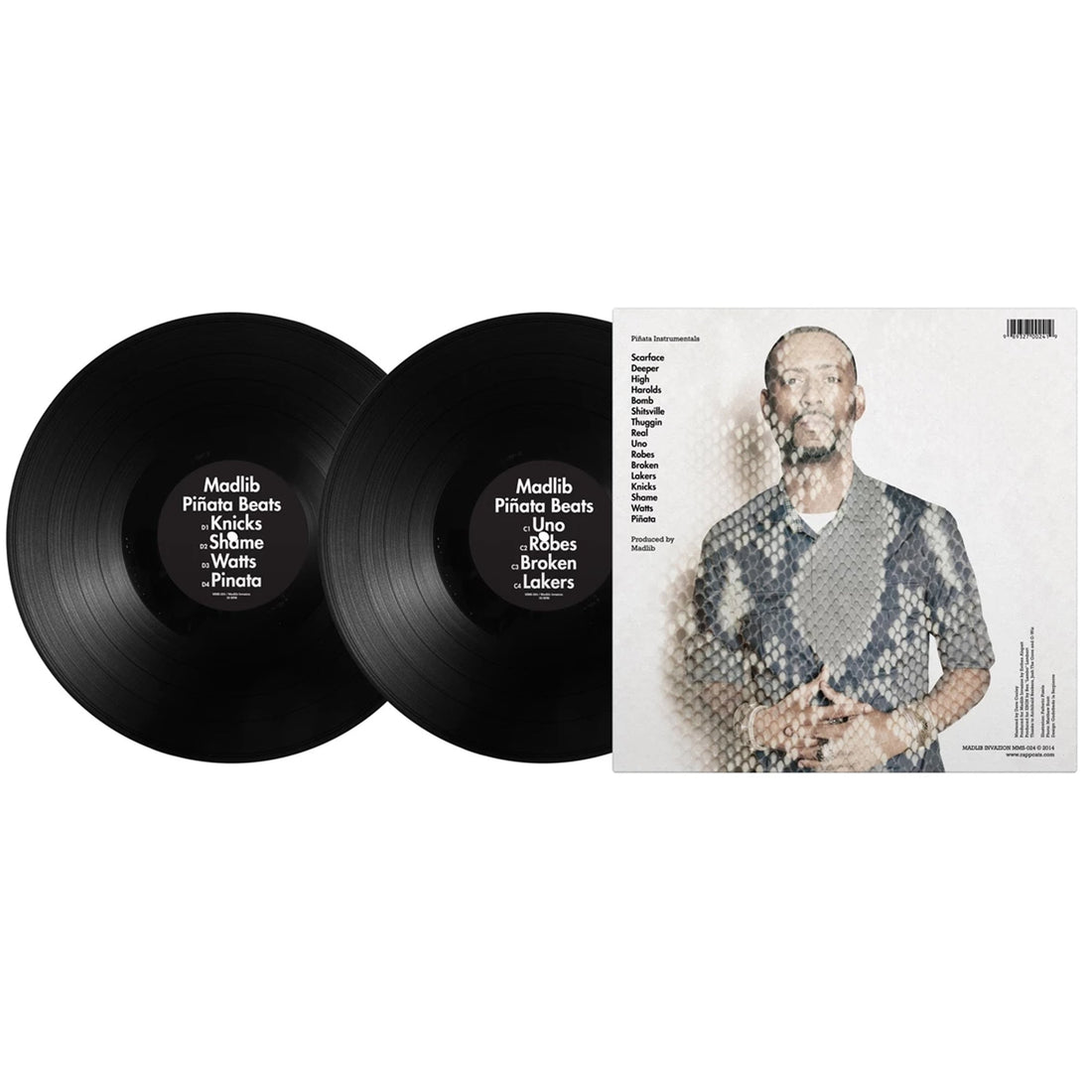 There are few musicians – let alone beat–makers - in the world whose output in its raw form provides his listener with a full on musical experience before anything is added. Madlib is such a talent. Hip hop is his canvas, but he creates the most wondrous things with it. Before a microphone is switched on, before a rhyme even uttered, a Madlib beat stands alone as a complete thing.

Since the issue of the collaborative album with rapper Freddie Gibbs - Piñata, already being hailed as contender for rap album of the year - weve been asked countless times to issue the beats Madlib created for the project as instrumentals. And weve conceded. Piñata put Gibbs in the spotlight, one that a growing audience is finally acknowledging that he deserves. On Piñata Beats, though, its Madlib, quietly spinning on the center stage. Through seventeen cuts of arcane film snippets, dusted funk and soul, psych and prog rock musical diversions, Madlib proves to live up to what Gibbs once said of him: Madlib quite simply, is music.
Bent & Dent: New + Sealed LPs that contain visible exterior damage. They are final sale.
We offer hassle-free returns for products in their original condition within 14 days of receipt. Orders are processed within 2-3 business days, and delivery times vary by location, ranging from 3-10 days for domestic orders and 7 days to 4 weeks for international orders. For any questions, please contact our customer service team or see our Returns & Shipping FAQ's