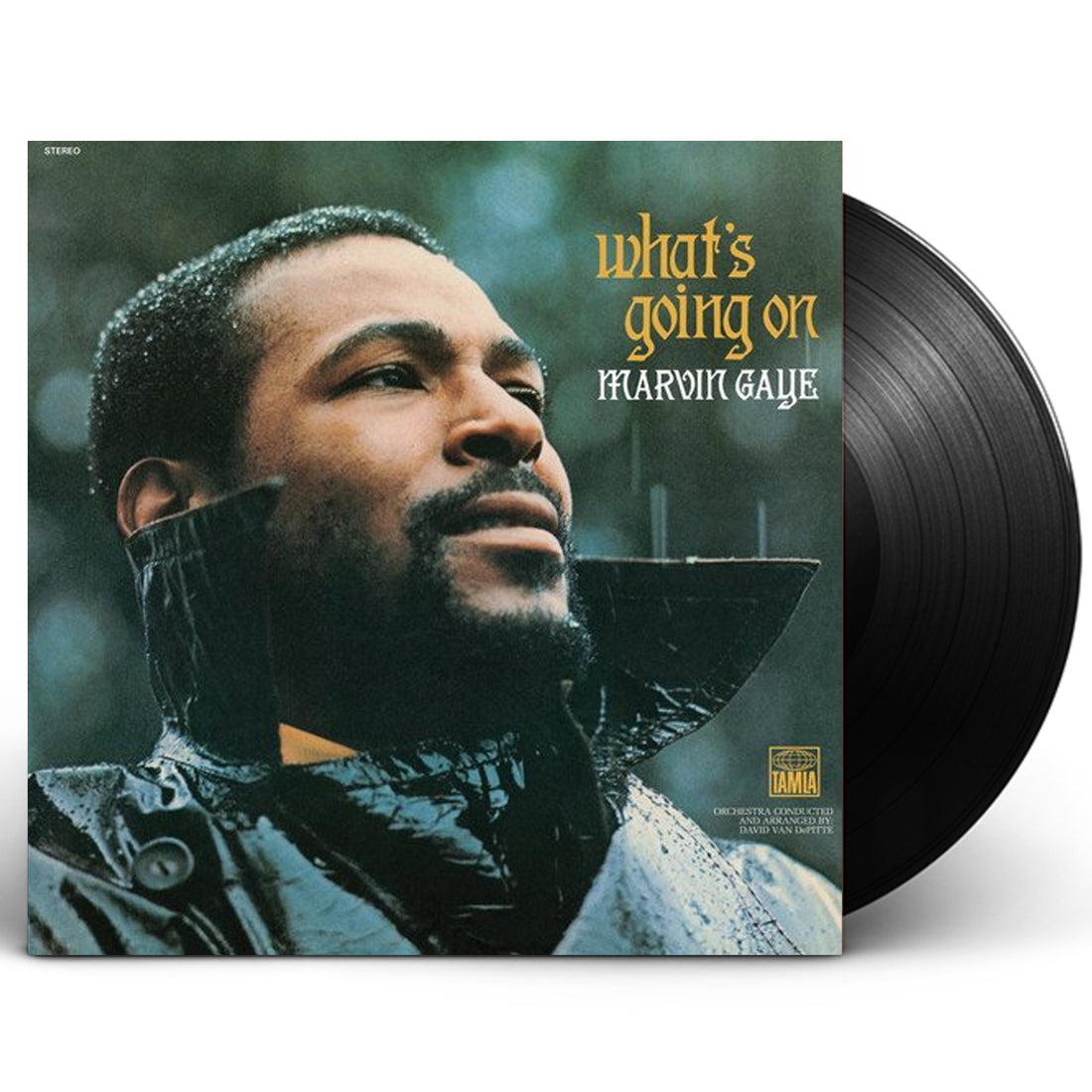 The 1971 classic from the legendary singer-songwriter.

Tracklist:
A1 What's Going On
A2 What's Happening Brother
A3 Flyin' High (In The Friendly Sky)
A4 Save The Children
A5 God Is Love
A6 Mercy Mercy Me (The Ecology)

B1 Right On
B2 Wholy Holy
B3 Inner City Blues (Make Me Wanna Holler) [Live]


Bent & Dent: New + Sealed LPs that contain visible exterior damage. They are final sale.
We offer hassle-free returns for products in their original condition within 14 days of receipt. Orders are processed within 2-3 business days, and delivery times vary by location, ranging from 3-10 days for domestic orders and 7 days to 4 weeks for international orders. For any questions, please contact our customer service team or see our Returns & Shipping FAQ's