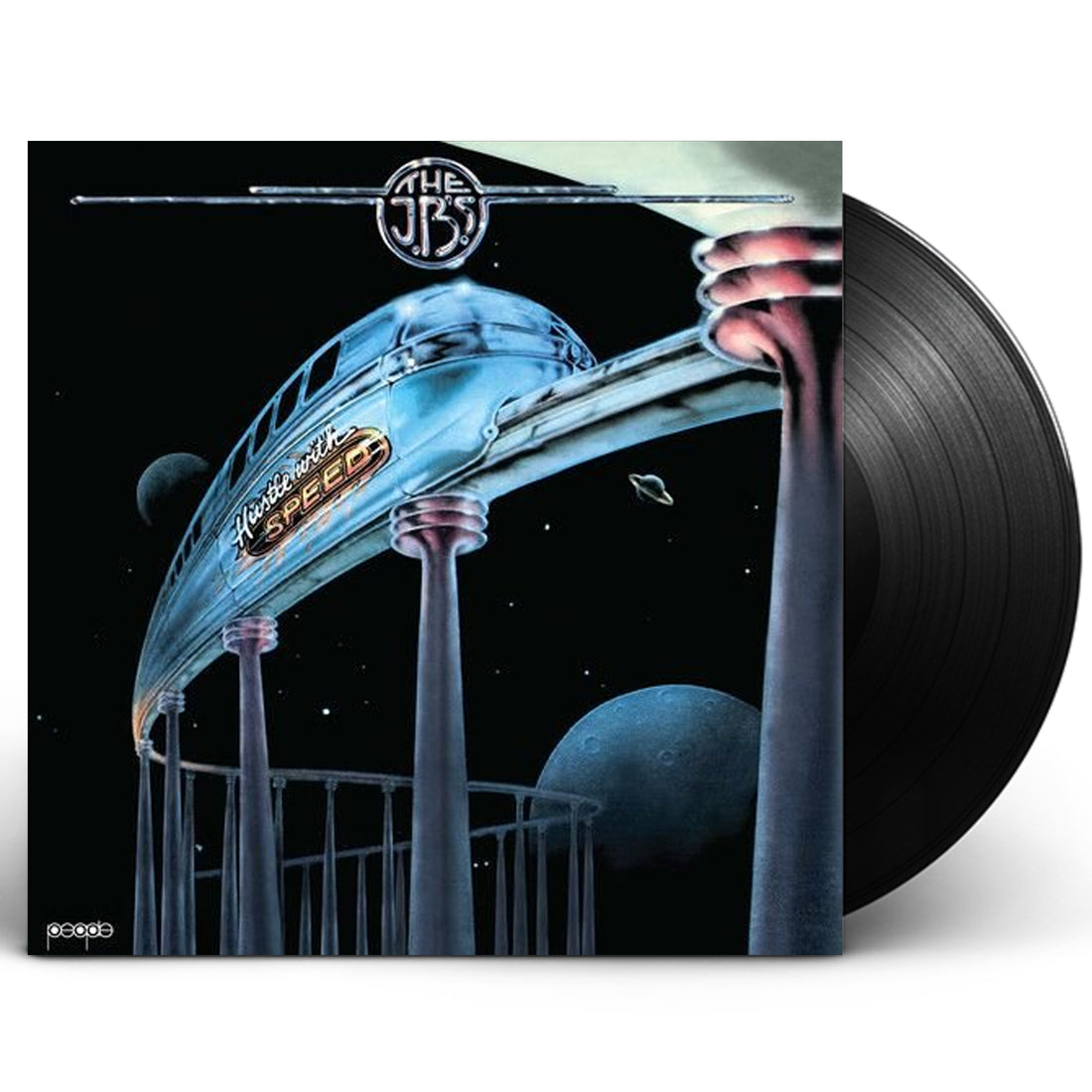 Get On Down proudly presents another top-notch vinyl reissue, from their long-running series of collaborations with James Brown's famed 70s funk label People Records.
As the 1970s wore on, the classic funk sounds that had defined James Brown's backing band, The J.B.'s, gave way to the rise of disco music. Fred Wesley and his collective of musicians couldn't resist the chance to make their mark, releasing Hustle With Speed in 1975, with Charles Bobbit and Don Love producing, and the godfather himself, James Brown co-writing and providing arrangements. Hustle With Speed didn't cross over like the band had hoped it would, but it was nonetheless remarkable album, featuring The J.B.'s signature funky style married with disco to exciting effect. All the while there's still plenty to be had for the funk die-hard, from the brass blow-out jam "Here We Come, Here We Go, Here We Are", to the trombone-heavy "All Aboard The Funky Soul Train", to the powerhouse opening salvo that is "(It's Not The Express) It's The JBs Monaurail".
Songs from Hustle With Speed would take on lives of their own decades after the album's release, through sampled appearances in tracks by Jay-Z, Nas, Eric B. & Rakim, Ultramagnetic MCs, EPMD, and many more.

Tracklist
1 (It's Not The Express) It's The J.B.'s Monaurail!
2 Here We Come, Here We Go, Here We Are
3 All Aboard The Funky Soul Train
4 Transmograpfication
5 Thank You For Letting Me Be Myself And You Be Yours
6 Taurus, Aries, & Leo
7 Things & Do
Bent & Dent: New + Sealed LPs that contain visible exterior damage. They are final sale.
We offer hassle-free returns for products in their original condition within 14 days of receipt. Orders are processed within 2-3 business days, and delivery times vary by location, ranging from 3-10 days for domestic orders and 7 days to 4 weeks for international orders. For any questions, please contact our customer service team or see our Returns & Shipping FAQ's