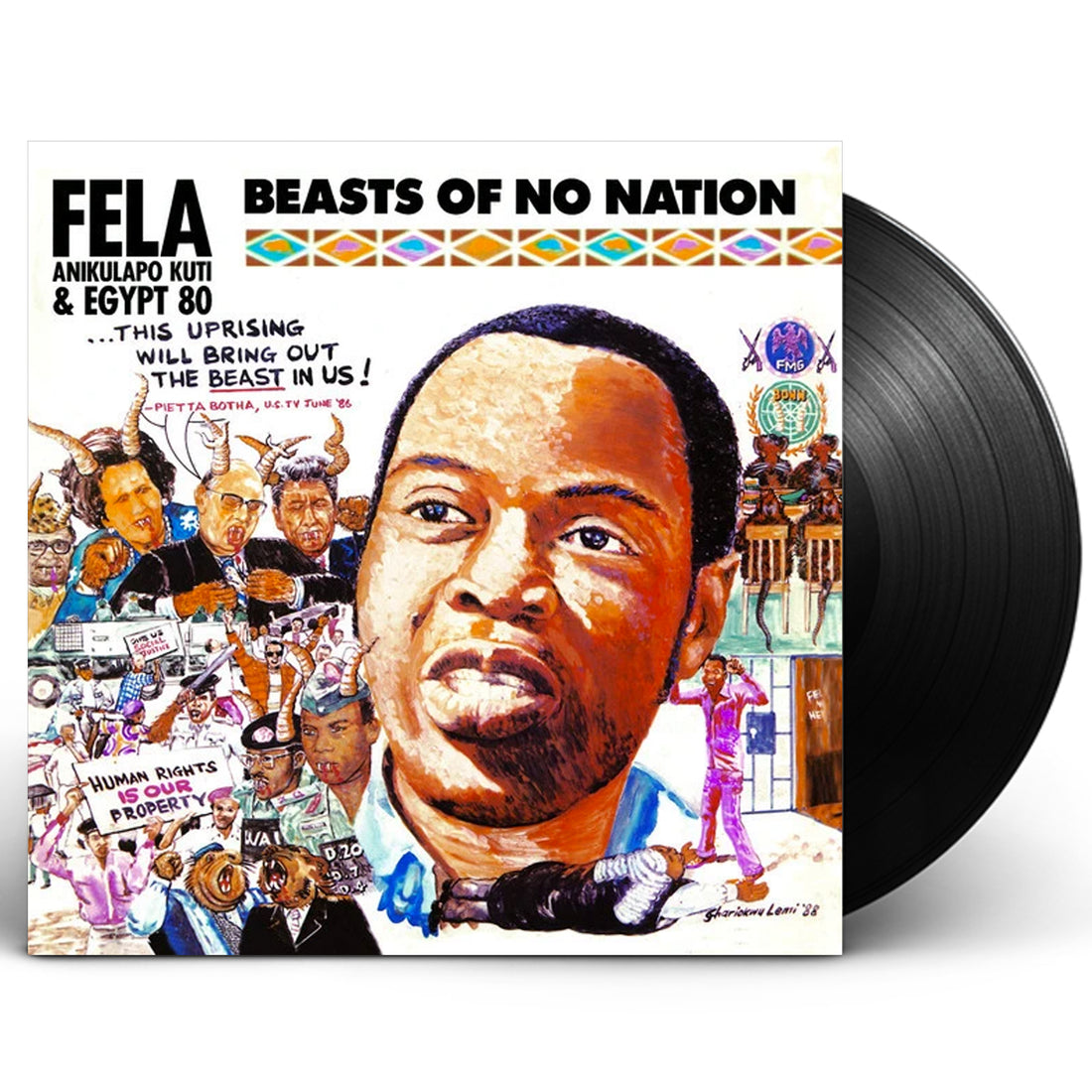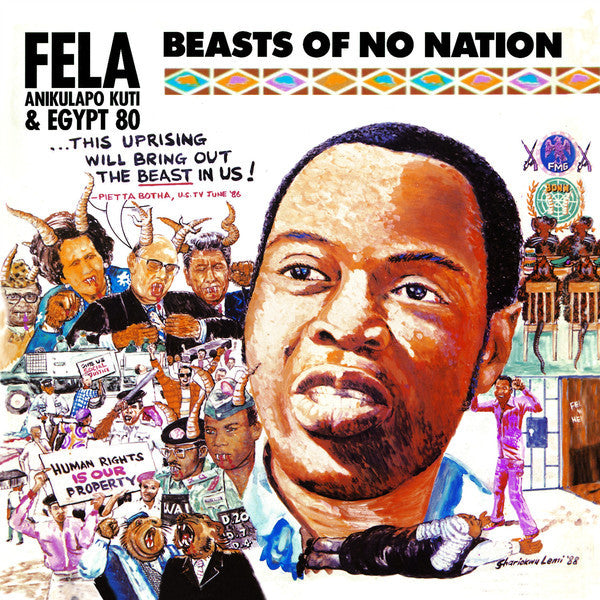 Beasts of No Nation was an indictment of the corruption and repression in post-colonial Africa. The album, whose single track took up both sides of the vinyl LP, addressed a variety of targets, each of them, said Fela, guilty of enslaving Africans: the Nigerian regime, the South African apartheid regime of P.W. Botha, Britain's Margaret Thatcher, America's Ronald Reagan, and the ineffectual United Nations. In addition to being vilified in the lyrics, Botha, Thatcher and Reagan are among the political leaders portrayed as beasts and devils on the front sleeve which was created by Ghariokwu Lemi. 
TRACKLIST
Side A/ Track 1: Beasts of No Nation (Instrumental) 
Side B/ Track 2: Beasts of No Nation (Vocal)
One of six of Fela's albums reissued by Knitting Factory Records in 2015.  Most of these will be the first time they are released as individual vinyl albums since their original vinyl release in Nigeria in the 70s and 80s - something which will not only delight audiophile Fela fans, but also the admirers of Lemi Ghariokwu's iconic artwork, now again at 12 x 12 inches as it was intended.
We offer hassle-free returns for products in their original condition within 14 days of receipt. Orders are processed within 2-3 business days, and delivery times vary by location, ranging from 3-10 days for domestic orders and 7 days to 4 weeks for international orders. For any questions, please contact our customer service team or see our Returns & Shipping FAQ's