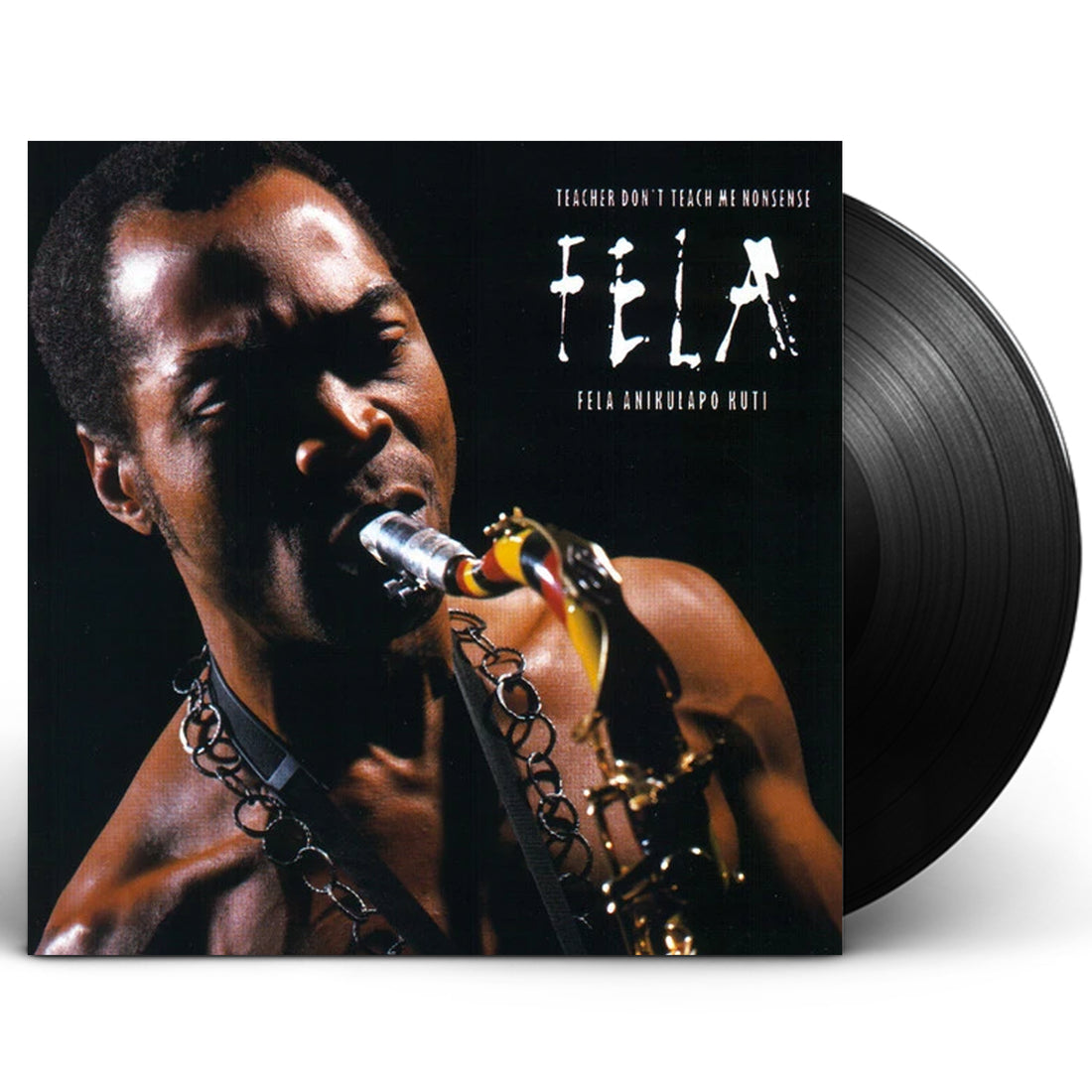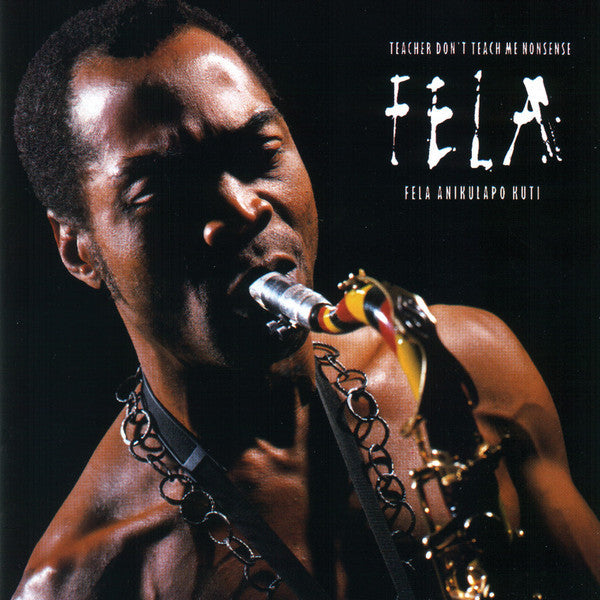 This re-issue includes the tracks: 
Teacher don't teach me no nonsense: 
Fela explains the role of the teacher in any society with the concept that: all the things we consider as problems, and all the good things we accept from life as good, begin with what we are taught. The individual teaching begins with when we are children – our mother is our teacher. When we come of school age, our teacher is the school-teacher. At the university, the lecturers and professors are our teachers. After university—when we start to work, government becomes the individual's teacher. When then is government's teacher? 'Culture and Tradition' says Fela. This is the order of things everywhere in the world. However, it is the problem side of teacher and student that interests Fela in this song. Because every country in this world except in Africa, it is the respective culture and tradition of that country that guides the government on how to rule their people.
Take electoral fraud, which is a true test of our democracy. Many African leaders rig elections with impunity and their respective ex-colonial rulers say nothing against this form of 'democracy'. While the same 'white folks' are quick to claim credit for Africa's 'civilization'—which Fela disputes in this song. Is this democracy? , he asks. Turning to other problems like the ever-growing gap between the rich and the poor. Particularly, since the rich are the rules, and also the people stealing the country into poverty. Is this democracy? Or dem-all-crazy? In conclusion, as an African personality, Fela says he is not in the same league as those who believe in dem-all-crazy, so he calls on the Western powers who claim to be Africa's teachers not to teach him nonsense—Teacher Don't Teach Me Nonsense.
Look and Laugh: 
By 1981 when Fela wrote and started to perform live the song Look And Laugh, he was living a life that could be described as a recluse. His old attitude of keeping abreast of events, giving lectures at universities and institutions of higher learning stopped. He rarely gave press conferences or press releases, like he used to do. Finally he wrote the song to explain what was going-on with him.
He sang '…many of you go dey wonder why your man never write new song! wetin I dey do be say…I dey look and laugh.' Meaning: …many of you must have been wondering why, your man has not written new songs!…what I am doing is just look and laugh! Fela went on to explain his contributions and sacrifices for the cause of black emancipation, the countless beatings and arrests from the Nigerian police and army, his trials and tribulations, his ultimate sacrifice being the burning down of Kalakuta by the Nigeria army. But despite his sacrifices and sufferings like millions of other Africans, it was obvious that things were not getting better for the average man on the street. There is still injustice everywhere, no freedom, no happiness. All these made him feel disillusioned and all he could do about the situation is to Look and Laugh.
Just Like That: 
This song is a call to arms from Fela to all Africans to rise up and do something about the political, economic, social and cultural retrogression that has plagued Africa since independence. For more than three decades of independence, there is glaring mismanagement of people's lives, corruption in the highest echelon of government—all these carried out with impunity—'Just Like That' he sings.
We offer hassle-free returns for products in their original condition within 14 days of receipt. Orders are processed within 2-3 business days, and delivery times vary by location, ranging from 3-10 days for domestic orders and 7 days to 4 weeks for international orders. For any questions, please contact our customer service team or see our Returns & Shipping FAQ's