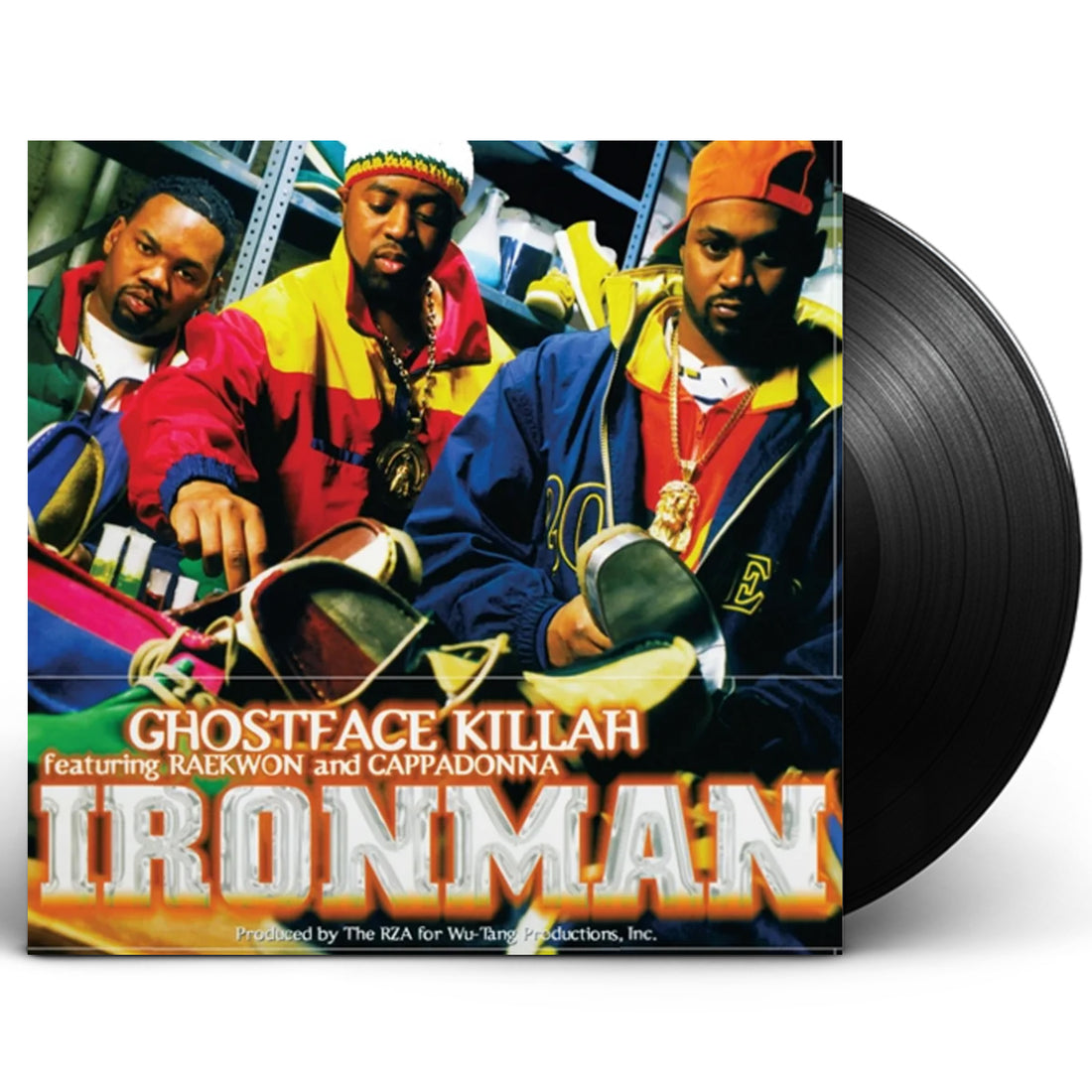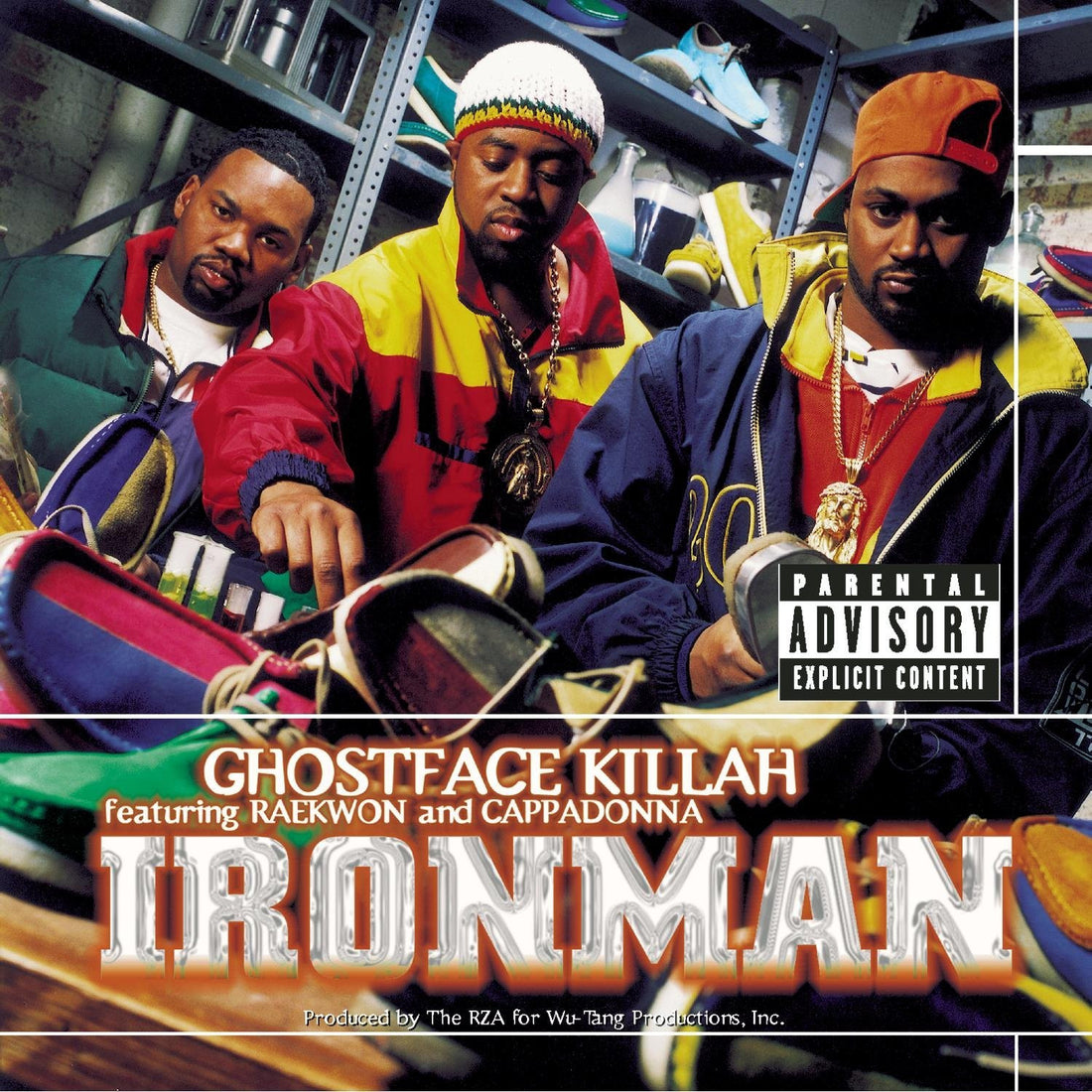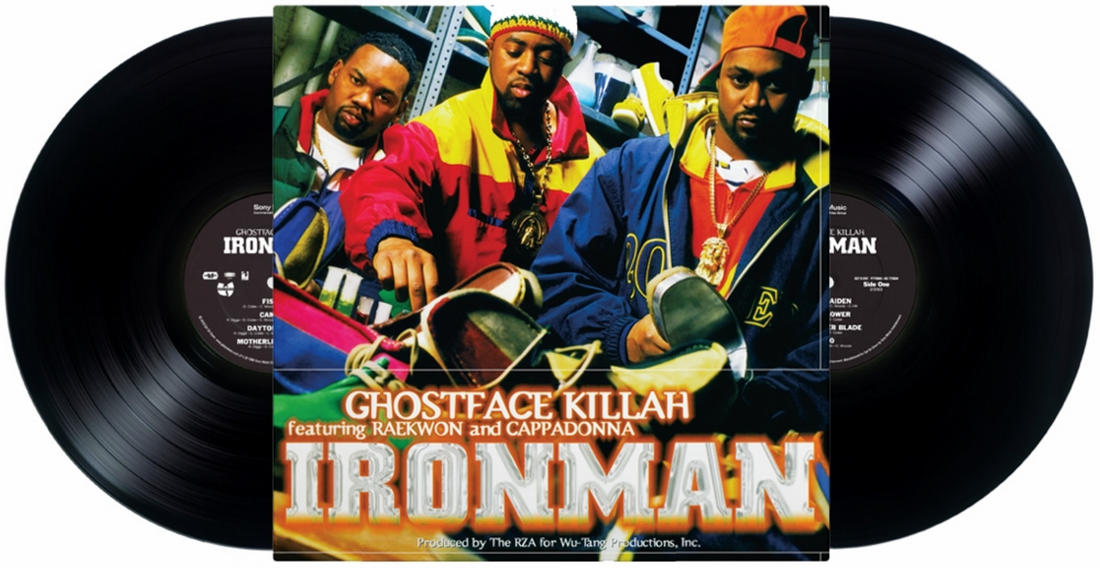 Notify Me When Available
The debut solo album from Wu-Tang Clans's Ghostface Killah. Released in 1996 on Epic Records, Ironman earned immediate mainstream success, debuting at number two on the Billboard 200 chart, and number one on the Top R&B/Hip-Hop Albums chart. Though a solo album, Ironman is filled with Wu-Tang collabos, prominently featuring Raekwon and Cappadonna, with a handful of tracks featuring Ghost performing companionless. The album earned gold status in sales a year after its release and platinum by 2004, a true testament to its staying power.

Ironman pieces together Al Green and Jackson 5 samples, gospel choruses, kung fu soundbites and piano vamps into something unpredictable and vital-sounding. Arguably one of the best of the group's solo albums to date, the record is filled with inventive production and rhymes, and ranks as another solid entry in the Wu-Tang legacy. Housed in a full-color gatefold jacket, this is a classic piece of Wu-Tang artistry is reborn again for music lovers and MC's alike.
A1 Iron Maiden 4:46
A2 Wildflower 3:26
A3 The Faster Blade 2:27
A4 260 2:46
B1 Assassination Day 4:18
B2 Poisonous Darts 2:15
B3 Winter Warz 4:40
B4 Box In Hand 3:14
C1 Fish 3:50
C2 Camay 4:34
C3 Daytona 500 4:40
C4 Motherless Child 3:45
D1 Black Jesus 4:37
D2 After The Smoke Is Clear 3:17
D3 All That I Got Is You 5:21
D4 The Soul Controller 6:50
We offer hassle-free returns for products in their original condition within 14 days of receipt. Orders are processed within 2-3 business days, and delivery times vary by location, ranging from 3-10 days for domestic orders and 7 days to 4 weeks for international orders. For any questions, please contact our customer service team or see our Returns & Shipping FAQ's